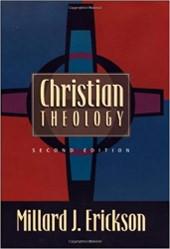 In this excerpt from his systematic theology text,1 Millard Erickson explains some lessons for today, in light of the contemporary theological scene. He challenges the reader to go beyond a narrow set of pre-packaged doctrines; to think independently and responsibly.
A second lesson that we may learn from our survey of the present-day theological scene is that a degree of eclecticism is both possible and desirable. This is not to suggest the incorporation of ideas from a wide variety of perspectives that presuppose mutually exclusive bases. Rather, it is to note that today issues are generally being treated on a less strongly ideological basis. As a result, distinctive systems are not as readily produced. We need to keep our doctrinal formulations flexible enough to recognize and utilize valid insights from positions with which in general we disagree. While we are to systematize or integrate the biblical data, we ought not do so from too narrow a basis.

A third lesson to be derived from the present situation is the importance of maintaining a degree of independence in one's approach to doing theology. There is a tendency to simply adopt a theological giant's treatment of a particular doctrine. But the result of unreserved commitment to another person's system of thought is that one becomes a disciple in the worst sense of that term, merely repeating what has been learned from the master. Creative and independent thinking ceases. But the fact that there are no undisputed superstars, or at least very few of them, should spur us to being both critical of the teaching of anyone whom we read or hear and willing to modify it at any point where we think we can improve on it.
Notes
1 Millard Erickson, Christian Theology, 2nd ed. (Grand Rapids: Baker, 1998), 69-70.  
3925 reads