Still Fruitful: The Value of Senior Saints
Image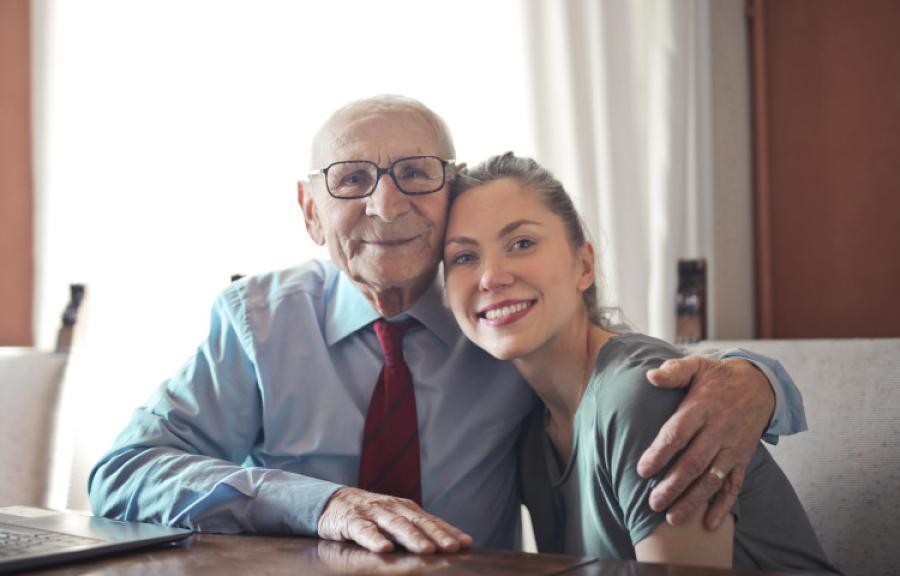 Reposted from Rooted Thinking.
The average life expectancy for an American in 2011 was 78.7 years.1 By 2020 the life expectancy was 79.5 years.2 This means, of course, that some will pass away before this median life expectancy and others will live longer. Many Americans today can expect to live well into their 80s and 90s. It is not uncommon for many seniors to have 15-20 years or more of retirement life. My father-in-law recently passed on to Christ at 71 years of age. I have had multiple people express to me that he passed away young.
All this to say, there are many Christians in more prosperous countries who live longer now than people did in the past. Many now live well beyond non-employment age, which provides great privilege. These have financial freedom and independence for years late in life. They have physical limitations, and their energy is far less than it once was, but they possess one thing that most people today and throughout all of history have not had: years of discretionary time to spend.
Older Saints and "The Dream"
For most people, the dream is to have financial freedom in order to retire with lots of time left to spend on travel, hobbies, or whatever else it is they have always wished they could do. The earlier in life they can achieve retirement, the more successful they are.
We all know that retirees love to travel. We know who owns most of the RVs on the road. Cruise ships are often packed with retirees looking for a good time. Others use their retirement years to travel and see the grandkids, a blessing that many elderly citizens prize.
How should older Christians who are financially independent, retired, and have the gift of time live out their faith in Jesus Christ in these latter years? Some older saints actively served Jesus in their younger years only to "check out" and live for themselves once they retire. Why do so many Christians do this? I mean, don't they read their Bible enough to know that recreating away their final years is not according to God's plan? For some, yes, the flesh and misplaced cultural values deceive. But I think there are other factors as well.
Devalued Saints
Western cultures often assume that older citizens who no longer contribute to the work force bring very little value to the community. Some see older citizens as having no real role to play in society—that their existence is really just negative, even parasitic. This is a reason why some countries, like Canada, are aggressively pushing euthanasia.3 They see the elderly as non-productive citizens wasting resources needed for those who are deemed productive and worthy.
While hospice care definitely has its place, some governments have begun to push this heavily as a soft form of euthanasia.4 Socialized medicine seems to lend itself to the need to decrease the number of patients, especially elderly people. Extreme environmentalists are concerned to lower the earth's population and conserve resources, resulting in openness to evils like abortion, forced sterilization, as well as euthanasia.
Another reason why this low view of the aged is more easily tolerated is because children are not taught to love and respect the elderly. Even within the church of Christ, many older saints feel neglected or even despised rather than honored and valued. Christians need to be taught that God's Word emphasizes active respect for the elderly.5
Fruitfulness in Old Age
Older men and women fear being devalued, shelved, or "put out to pasture" in their old age. David describes this when he prays that God would keep close to him in old age: "Do not cast me off in the time of old age; forsake me not when my strength is spent"6 (Psalm 71:9). Man might forsake older believers, but God will not.
We must understand the high value that God Himself places upon older believers. If we do, we will incorporate these men and women into the life and ministry of the church, even if their physical strength is far less than what it once was. Elderly saints must remain actively connected to Christ's Body for their own sake, as well as for the rest of the Body. Many senior saints, however, coast to the end of life or fall by the wayside. Sometimes this happens because their local church really does not value them.
Does the Bible have anything to say concerning the ministry potential of older believers? I believe the Bible has some very significant things to say about elderly saints, not only about their inherent value in society,7 but also about their contribution to the ministry of the local church and the Great Commission. It could be easily demonstrated that their example,8 continued involvement in making disciples,9 their testimony of God's grace at work in the past,10 and financial contributions are all important.11
Psalm 92:14-15 tells us that God's plan is for the righteous to "bear fruit" in their old age: "They still bear fruit in old age; they are ever full of sap and green, to declare that the LORD is upright; he is my rock, and there is no unrighteousness in him." Their active testimony to believers and unbelievers alike must continue. There is no reason for any older saint or local church to think otherwise.
The heart of God, His plan for His people in their later years, is that they continue to make a difference for their Lord in the church. Both older saints and the younger need to embrace this. Checking out from serving Christ before checking in to heaven should not be an option for any child of God.
Forrest has served as a missionary in Buddhist Cambodia in Southeast Asia since 2000. He presently serves as the Asia/Australia/Oceania regional director for Gospel Fellowship Association missions. He enjoys writing and teaching on missions and the Buddhist worldview. He and his wife, Jennifer, have 4 children.