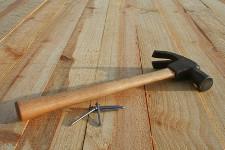 If my notes are correct, SI's last design update was about three years ago. That would make us way overdue for a face lift! It turns out one has been in the making behind the scenes for several months, and the site will go offline for much of the weekend to transition.
The underlying framework, for those interested, is still Drupal 7, but theming for Drupal — and for websites in general — has improved a good bit in the last couple of years. There are some powerful tools available now for themers … and I don't how to use any of them!
But the good folks at More Than (Just) Themes provided a great starting design and excellent support along the way so, Lord willing, an updated look will be operational and about 90% actually "finished" before Monday morning October 30. Most of you probably won't notice the 10% that will still be under construction.
As some of you have probably noticed, I'm a lousy cheerleader. So, with that as context, my assessment is that the update is looking mostly pretty good.
A few improvements to look for along with a fresh, more colorful look:
Improved overall fit to varying screen sizes
More eyeball-friendly fonts
Easy return to top of page
Text editor (comments, etc.) in rich text mode on most phone browsers (rather than plain text)
Logging in via the Log In link returns you to the page you logged in from (with a few exceptions) rather than always taking you to your profile 
New Posts tabs display data without reloading the entire New Posts page
Jump to Filings from the menu (saves some scrolling on small screens)
Logged in users: "Discuss" takes you to the bottom of the thread (a shortcut that works regardless of logged-in state is on the do-list)
Multi-page threads: paging links (next, 1, 2, 3, etc.) are visible at the top of the thread as well as the bottom
Containers on the Forums page are just headings rather than links to a redundant and potentially confusing additional list page
Larger ads for our advertisers
Miscellaneous other tuning and tweaking
A continued total absence of: automatically playing videos, instant or time delayed overlay ads, popups insisting that you turn your adblocker off.
There are a number of options that are in the "undecided" category, so your feedback after the transition will be welcome. And this thread is the perfect place to post issues/bugs/whatever.
We're not moving to a different server, so there shouldn't be any weird half-old-half-new syncing issues … but if you see anomalies of any kind, flush your browser cache (usually ctrl+shift+delete; select images and files) and see if that helps.
Just one other detail: The plan is to go offline today, 10/27/17 around 4 PM Central.
---
Aaron Blumer is a Michigan native and graduate of Bob Jones University and Central Baptist Theological Seminary (Plymouth, MN). He and his family live in small-town western Wisconsin, not far from where he pastored Grace Baptist Church for thirteen years. In his full time job, he is content manager for a law-enforcement digital library service.
2050 reads
13433 reads