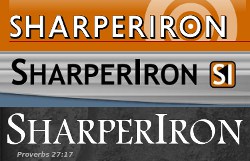 SharperIron launched in January of 2005 and is now seven years old.
For me, the experience has been broadly—and sometimes intensely—educational. In the early years, that experience involved writing monthly, reading weekly and dropping into the forums once in a while. In the spring of '08 my involvement increased steeply. SI quickly became a technical, financial, and interpersonal challenge. Though I've often felt a bit out of my league, the challenges have never failed to be interesting. They have also rarely failed to teach me things. I'm grateful for that.
The site has been on a journey from day one. The question I ponder fairly often lately is, where has it been headed and where is it headed now? If I can borrow a phrase from a real leader (George H. W. Bush), "the vision thing" often eludes me.
As with any new thing, a website only gets to make the Really Big Splash—the everybody quickly discovering it splash—once (if at all). And SI did have quite a splash in '05 and '06. We're well past those days now and have to think more in terms of what long term contribution we can make to conservative Christianity in general and fundamentalism in particular.
Your thoughts on what that contribution should be are most welcome.
In its unique and relatively small way, the site can encourage (and has encouraged) accessible, thoughtful writing and discussion—as a means of believers sharpening one another. Beyond that, it isn't clear to me what a website like this one can do. But I remain open to discovering more.
Something we need
Speaking of accessible, thoughtful writing, consider this an open casting call for writers. Though we continue to find some pretty good stuff in the work of various bloggers as well as some print publications (such as Baptist Bulletin and Voice), SI could use more work that is exclusive and arrives at regular intervals.
So if you're tired of blogging on your own but would like an outlet once a month or once a quarter, send us a sample of your writing. The best stuff is concise, passionate, timely and accessible (no advanced theological education required)—yet pushes readers a bit into areas of study that are unfamiliar or only marginally familiar.
But we're not solely interested in "issues" and cerebral content. Reflection on how truth applies personally—in experience—is no less important than thinking about assertions, arguments, and evidence. I happen to think the latter is undervalued in our age—and in fundamentalism in particular—but in our efforts to correct that imbalance, we shouldn't create another by neglecting "the thinking of the heart."
It's all thinking, and, to me, that's what SharperIron is about.
If you've never been interested in blogging but would like to get your writing in front of the Internet readership a bit, SI may be a good opportunity for you as well. We've never entirely fit the blog mold.
Some coming changes
Aside from cosmetic changes, the Forums at SharperIron have remained essentially unchanged for seven years. That's something like half a century in Web years. The team reached a consensus some time ago that a forum relaunch would be a good idea.
Accordingly, look for that to happen sometime in June. The plan so far involves shutting the forums down for a while (not more than a couple weeks probably) to redesign and reopen—hopefully with a little fanfare (needed: experts in "the fanfare thing").
Redesign ideas include shrinking the number of categories, introducing some new ones, giving users more ability to tag and interrelate threads, giving the forums more front page visibility and perhaps interfacing better with Facebook and Twitter—and of course, a visual update (including more industry-standard post-formatting tools; think WYSIWYG).
Your ideas on these improvements and other ways to improve the forum experience are most welcome.
In the months leading up to the Forum relaunch, expect to see some design updates to other parts of the site.
Identity questions
Along the way, critics have accused SI of having an anti-fundamentalist bias, of being a secretly neo-evangelical organization, etc. The criticism resembles truth in one respect: we've always had readers and forum participants who were not what some fundamentalists would include in their definition of "fundamentalist."
And we've always been interested in helping fundamentalism by challenging it, rather than simply lauding it. (Certainly fundamentalists should understand the value of challenging people—it's just that, as a movement at least, we've preferred to major on challenging those outside rather than those inside. But those days are pretty much over.)
One conversation the Team has had more than once concerns whether we should re-characterize the site from being "for" fundamentalists to being "hosted by fundamentalists." It's evident that this shift would involve some trade-offs. On the positive side, the change would free us from the perception that we need to define in some way who is a fundamentalist and who is not when we decide who may participate in discussions.
Also on the positive side, there can be little doubt that the segment of Christianity willing to openly style itself "fundamentalist" is shrinking. So, de-emphasizing the fundamentalist identity of those who participate in discussions has the potential to open us up to a larger field of potential joiners.
And "hosted by fundamentalists" rather than "existing for fundamentalists" has the additional advantage of more accurately describing how many of us see the status quo—that is, to a lot of us, the site has had not-quite-fundamentalists participating in various ways from day one.
The decision hasn't been made yet (and really involves a pretty minor tweak to how we "brand" the site in any case). So consider this a not very subtle trial balloon. In any case, those who run the site are, and fully intend to remain, fundamentalists (in the strictly-peaceful, not hurt anybody or blow anything up sense!).
To sum up, from my point of view, it's been a pretty interesting and fun seven years and I look forward to days as good—or better—ahead. Thanks to all of you who have been readers, writers, commenters, moderators, editors, and admins since '05. Thanks to the high-energy, entrepreneurial guys who got the site started. Thanks even to detractors who have prompted many team conversations that would have otherwise been pretty dull (though dull is really nice sometimes).
Most of all, thanks to God for putting us in such an interesting world, giving us minds, and encouraging us to imitate Him—in our small, weak ways—by thinking, creating, interacting, and persuading.
[node:bio/aaron-blumer body]
7132 reads