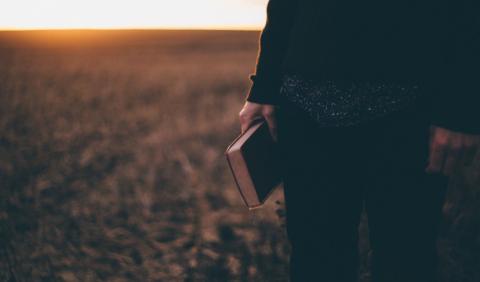 "Doctrines" is an old word for "teachings" or "instructions." We tend to use the word "doctrine" when we list our beliefs, usually derived from someone's attempt to summarize important teachings from Scripture.
We tend to distinguish between the "essential" (fundamental) doctrines of the evangelical faith and what we call "secondary" matters. I have heard many Christians dismiss important secondary doctrines as trivial because they are not among the fundamentals.
Gotquestions.com succinctly summarizes what most of us consider the fundamentals of the faith and what, in the past, used to define the original version of fundamentalism (most of which later came to be known as "evangelicalism"):
1) The Bible is literally true. Associated with this tenet is the belief that the Bible is inerrant, that is, without error and free from all contradictions.

2) The virgin birth and deity of Christ. Fundamentalists believe that Jesus was born of the virgin Mary and conceived by the Holy Spirit and that He was and is the Son of God, fully human and fully divine.

3) The substitutionary atonement of Jesus Christ on the cross. Fundamentalism teaches that salvation is obtained only through God's grace and human faith in Christ's crucifixion for the sins of mankind.

4) The bodily resurrection of Jesus. On the third day after His crucifixion, Jesus rose from the grave and now sits at the right hand of God the Father.

5) The authenticity of Jesus' miracles as recorded in Scripture and the literal, pre-millennial second coming of Christ to earth.
Most of us would add other important doctrines to these as essential, including the Trinity, Biblical views about marriage and gender, and observing the ordinances; most today would not consider a pre-millennial second coming as essential.
Some of us might prefer to identify the essentials based upon the 5 Solas of Reformation: Salvation by grace alone, through faith alone, in Christ alone, to the glory of God alone, as revealed in the Christian's final authority—Scripture alone. The Scripture is not the believer's only authority, just the only infallible one, against which all other authorities must be checked and held accountable.
However we define the core truths of Biblical faith, there are many, many beliefs we hold that are not among the essentials. But does that mean they are unimportant? The way some Christians talk, you might think so.
Secondary doctrines (like water baptism) are often the cause of denominational division. We could discuss third or fourth level doctrines, but it would be hard to peg them. Some of those are quite trivial. I believe man has two parts: the material and the non-material. Others say man has three parts: body, soul and spirit. Does it really matter? No. But secondary doctrines do matter, very much in my opinion.
You might compare the entirety of Biblical belief to your body. Your body has certain parts that are essential. You cannot live without a head, but you can live without a foot. You can live without eyes, but you cannot live without a heart. You can live without an arm, but you cannot live without lungs.
Because you have the essential parts, that does not mean the non-essential parts are unimportant. My feet, eyes, and arms are important parts of my body, and I do not want to surrender them! However, I could live without them, and I can enjoy the fellowship of people who are without feet, eyes, or arms. They are still human beings.
When we recognize the standing of our brothers and sisters as being in Christ, we are not saying that the doctrines that divide us do not matter; we are acknowledging that they know the Lord, even though we disagree over some important (but not essential) truths.
Within the broader body of Christ, we will often fellowship with believers who embrace the above essentials but disagree with us on lesser points. In a church context, however, we want our pastors and elders to be more closely aligned on matters beyond the fundamentals. Our beliefs are clearly spelled out in our constitution.
Although we allow some wiggle room for members, it is important that those who direct the spiritual life of Highland Park Church agree on these secondary beliefs. We freely admit that many who disagree with us on secondary points of theology are closer to God than we are, because correct doctrine is not the totality of the Christian life; once we get beyond the essentials, secondary doctrinal correctness is only one strand that affects our relationship to God (but it is a strand and thus important).
Many believers who think they can lose their salvation, speak in tongues, sprinkle babies, embrace pacifism, believe they have become sinless, or deny a literal millennium are closer to God than I am. But there is another sense in which correct belief has an influence to move us toward correct behavior and the potential to move us closer to God, because we better grasp what He is doing (assuming we are correct). Correct doctrine is a help, incorrect doctrine a detriment. Christians have died because of incorrect doctrine: handling poisonous snakes, going to a faith healer instead of a doctor, suffering sexual or physical abuse because they believe it is the Christian thing to do, behaving in risky ways because they believe their choices have no effect on destiny, or refusing to defend themselves when attacked. We cannot even begin to ponder the cults and the ensuing consequences of even more extreme misbeliefs.
As we seek a new pastor, we are not just looking for a man who won't put us to sleep Sunday morning. We are seeking many qualities, but doctrinal agreement with our church is one of them. When instructing Titus how to choose elders/pastors, Paul wrote, "He must hold firm to the trustworthy word as taught, so that he may be able to give instruction in sound doctrine and also to rebuke those who contradict it" (Titus 1:9).
The complexity comes when we define what sound doctrine is, particularly on a local church level. Thus churches (the elders and the membership) have to make that judgment call when developing their doctrinal statement within their constitution. Truth stays the same, but our understanding of it improves or declines.
Many churches in our day have decided that some of our secondary doctrines are unimportant, and thus removed Premillennialism (Christ setting up a thousand year kingdom on the earth), eternal security, a future for Israel, and some even the Biblical gender criteria for elders/pastors. This saddens me, but it reflects a trend to disengage from deeper Bible study and accommodate the culture. In addition, many believers attend churches that do not agree with their teachings; doctrines (or at least secondary doctrines) are no longer viewed as important.
Paul urged Timothy in 2 Timothy 4:1-3a:
I charge you in the presence of God and of Christ Jesus, who is to judge the living and the dead, and by his appearing and his kingdom: preach the word; be ready in season and out of season; reprove, rebuke, and exhort, with complete patience and teaching. For the time is coming when people will not endure sound teaching…
Even if we cannot agree over secondary doctrinal truths, we should agree that they are important. Even Christian love is truth oriented. "[Love]…does not rejoice at wrongdoing, but rejoices with the truth" (1 Corinthians 13:6). Truth matters, especially Biblical truth.
Doctrine (theology) may be perplexing at times. It may create division because it divides darkness from light, but that is what truth is meant to do. It takes work, energy, and time in the Word. Paul wrote to Timothy in 2 Timothy 3:14-17 (emphasis added):
But as for you, continue in what you have learned and have firmly believed, knowing from whom you learned it and how from childhood you have been acquainted with the sacred writings, which are able to make you wise for salvation through faith in Christ Jesus. All Scripture is breathed out by God and profitable for teaching, for reproof, for correction, and for training in righteousness, that the man of God may be complete, equipped for every good work.
Doctrine is harvested from a careful study of Scripture. It is the special work of Christian leaders, in one sense, but also the pursuit of every believer. Doctrine is many things, but one thing it is not: unimportant.
1888 reads