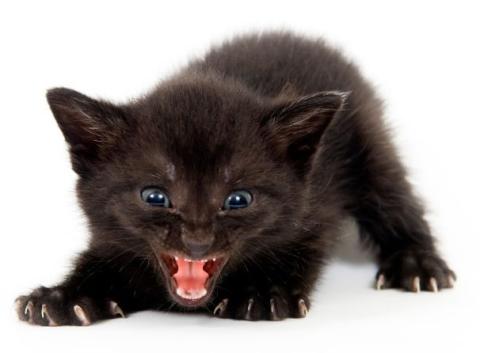 Christians ought to make it their ambition to please the Lord (2 Cor 5:9). This sounds great in the abstract, but it becomes uncomfortable when it comes to evangelism. There are many approaches a church can take. The two ditches to avoid are:
to focus so much on being "nice" (i.e. "See! We're normal people, here!") that you're reluctant to give the Gospel lest it drive people away, and
clinging to old methods that might not be the best for your area (e.g. door to door evangelism)
What happens in between these ditches depends on your context and your congregation. I minister in a very secular area, and I'm convinced nothing less than aggressive, winsome Gospel messaging will work. Next weekend, our church will participate in the annual Christmas parade in Olympia, WA. This is the secular epicenter of a very secular area. We'll carry four 10'x3' banners that proclaim the Gospel. We'll hand out about 1000 bags, each with a Gospel tract and candy.
No other church goes near this parade. They should. It's a great opportunity to give the Gospel. I think they're either scared, or they don't believe the Gospel, or they're insular. I don't think they're maliciously insular or self-consciously scared. I think they're intimidated by society, and they've tucked into their shells like frightened turtles. I don't think they realize how cowed they are. I don't know all this, of course - I just suspect it.
Paul tells us that, because He knows the fear of the Lord, he tries to persuade people about the Gospel (2 Cor 5:11). Christ's love for Paul controls him, because Paul has made some necessary conclusions. Christ died for all His people, so all His people have now died to themselves (2 Cor 5:14) – or, at least, they should have. Christ died for His people so that those who are now "alive" by the Gospel should no longer live for themselves, but for Christ who died and was raised (2 Cor 5:15). This has implications!
But, this paradigm shift is something secularism whittles away at. It intimidates Christians and it intimidates churches, little by little and bit by bit. It erodes confidence and it encourages us to make the Gospel a private affair; something to be kept safely away behind locked doors. It eventually makes us ashamed of the Gospel. It makes us afraid to boldly take a radical counter-cultural message of sin, reconciliation, redemption and forgiveness into the public square. It makes us into timid little turtles, peeking out from within our shells.
Paul can speak of this radical paradigm shift because, if we're Christians, we aren't the same people we used to be. The outer shell is the same, but we've been made new (2 Cor 5:17). God has done this. He reconciled us to Himself, then passed along this ministry of reconciliation to us so that we'd tell other people all about it (2 Cor 5:18). He's reconciling His people throughout the whole world, not counting their trespasses against them, and has given His people the message of reconciliation (2 Cor 5:19). It's God who reconciles, but it's people like us who spread the message so the Spirit can work in hearts and minds.
It's as though God is making His plea to the world through Christians; "Be reconciled to God!" (2 Cor 5:20). That's why God made His eternal Son, who's never known sin, to be sin on for His people, so that in Him we would have the righteousness of God (2 Cor 5:21). Little local churches throughout the world have this message that can reconcile people to God.
There's something to be said for building relationships; for indirect evangelism. But, we need to remember to not be wimps. We need to poke our heads out of our shells. We need bridge building and aggressive, winsome Gospel messaging. There's a reason why nice guys finish last. They're so polite they let people run over them. Secularism is running over us … over and over again! Do we believe our message? Does Christ's love for us control us? Or, do we want to stay in our shells? Will we hide in the corner like frightened kittens? Is our "public engagement" in our churches nothing more than uneasy politeness that we mistake for courage?
If we have the message of reconciliation, then we need to actually, well … give the message at some point. You aren't sharing the Gospel if you hold a public event just to show people that you're nice. The Mormons are nice, too. So is the Lions Club. Why do they need Christ, then?
Maybe because He's the Reconciler! So, tell people about Him and His message.
May the Lord be with you all, as you seek innovative and winsome ways to spread the Good News in your communities.  
2916 reads