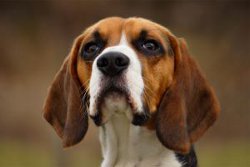 Lots of people claim to be fundamentalists. Far more are labeled "fundamentalist" by media outlets or Christian leaders who wish to distance themselves from more traditional—or just more feisty—brethren. Those who want to use "fundamentalist" in a historic sense can only avoid confusion by using the term with qualifiers and explanations—in other words, by including context.
So when I say, "I am a proud fundamentalist," I mean "fundamentalist" in the historic sense. Two statements from one of SharperIron's "About" pages sum up the concept:
In a religious sense, the term "fundamentalist" was first used in 1922 in reference to a group of Baptists who were seeking to establish doctrinal limits in the Northern Baptist Convention. Their goal was to uphold the Bible and rid the convention of the philosophy of Modernism, which denied the infallibility of Scripture, rejected miracles, and gutted the Christian faith of defining principles such as the substitutionary atonement of Jesus Christ. In short, the fundamentalists thought the Northern Baptist Convention ought to at least be genuinely Christian.

…

At SharperIron we're still clinging to the term in its historic sense. Here, a fundamentalist is someone who believes in the foundational principles of the Christian faith and also believes in separation from apostasy. Opinions vary as to the degree of separation, the process and the methods. But we are committed to the principle.
Proud?
The term "proud" needs clarifying as well. If your initial reaction to "proud fundamentalist" is something akin to "Last time I checked, pride was sin," your response is a healthy one. But our view of pride needs some nuance. In English, we use the term "pride" in a positive sense as well as a negative sense. Negatively, we use the word for various forms of thinking of ourselves "more highly than [we] ought to think" (Rom. 12:3). In this sense, pride is the opposite of humility.
But we also use "pride" to refer to a kind of moral confidence and eagerness to identify, as in "I'm proud to be a part of this team," or "I'm proud of what I did," or "the proud parents of beautiful baby girl." In this sense, pride is the opposite of shame. Paul's "I am not ashamed of the gospel of Christ" might well be paraphrased as, "I am proud of the gospel of Christ."
With that as context, I am proud to be a fundamentalist.
Another clarification
At the risk of giving the statement the "death of a thousand qualifications," one more is needful. It isn't really a qualification, though. It's a bit of heightened precision by way of careful reasoning.
In most of everyday life we understand how groups work. We understand that if two entities are in the same group, each is not necessarily in all the same groups as the other. In a bowl of apples, all are in the group "apples," but only some are in the group "green apples" or "rotten apples." The red and ripe apple is not less of an apple for failing to be green or rotten. Greeness and rottenness are not components of appleness.
My dog, Sweetheart, is in a group called dogs. To her chagrin (don't ask how I know) she shares that group with the strays that wander the neighborhood. But Sweetheart behaves differently from the strays. She doesn't produce patches of dead grass in people's front yards or raid the garbage cans in strangers' garages or breed at random. (Whether she would do all of these if she could is beside the point!) It would be silly to reason, "Sweetheart is a dog; strays are dogs; therefore Sweetheart is a stray." It would be even more absurd to surmise, "Sweetheart is a dog; strays are dogs; being a dog means being a stray."
It's absurd because strayness is a distinct quality from dogness. She is no less of a dog for staying home, raiding only her own trash cans and never breeding at all. Would anyone suggest she is only 75% dog?
But when we talk about the group "fundamentalists," many seem to slip into a group logic fog of some sort—a strange world in which apples should become oranges because so many apples are rotten, and dogs should become cats because so many dogs are strays. Some enter an even weirder world where appleness is the same thing as rottenness and dogness is the same thing as strayness.
In the world I live in, even if every dog but Sweetheart became a stray, she should hold her head high and be proud to be a dog.
With that as context, I'll say it again: I am a proud fundamentalist.
Some loose ends
The accusation occasionally surfaces on the Web (and perhaps in the real world) that SharperIron is always critical of fundamentalism and never publishes anything completely positive about it.
To these—and any inclined to believe them—please note that this essay is 100% positive about fundamentalism (as are this one and this one). I could post links to literally hundreds of others that are 0% critical of fundamentalism.
On the whole, I hope SharperIron is down on rotten apples and strays. On the whole, we are certainly not critical of apples and dogs. The truth of this is not hard to see. If the reasoning involved was rocket science, you wouldn't be hearing it from me! But this isn't even junior chemistry.
I am a proud fundamentalist.
[node:bio/aaron-blumer body]
7503 reads