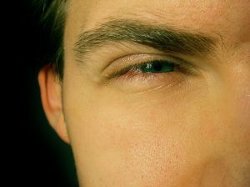 Every believer experiences deteriorating attitudes toward God sometimes. Some believers are out of touch with their "inner man" and live with their heads in the spiritual sand. As a result, they may not recognize this tendency within themselves (and that is tragic). Denying reality is an old coping mechanism, but a dishonest one. Perceived or not, the attitude problem within us is real. Here are two issues related to these attitudes.
One sad but common sight is what I call "Christian brats."
By "Christian brats," I mean individuals who have been brought up in Christian homes, continue to attend or be involved in an evangelical church, but resent their faith as confining. They secretly wish that they had been born into a family of unbelievers so they could experience what "everyone else" is doing and not miss out on the fun. On one hand, such individuals may not have been born again by the Spirit of God; they are spiritually indifferent. On the other hand, I am convinced that many do know the Lord.
Being brought up in a fine Christian home has both advantages and challenges. Even with godly parents, children are not robots that can be programmed; they must choose to follow the Lord or not. We pray, hold our breath, and hope for the best. So much is in God's hands.
We should not fool ourselves into thinking that resenting the lifestyle of the lost is new. Proverbs 23:17 warns us: "Let not your heart envy sinners, but continue in the fear of the LORD all the day" (ESV).
Once we begin to envy lost people, we are in the danger zone. This is perhaps more true in the case of "compromised Christians," for they claim to "understand." We need to remind ourselves that not all who have professed faith and know the information are the real deal
When we begin to resent the restraint of God's Word, we begin viewing our faith as a straight jacket; following Jesus is no longer about our animated walk with God; it has disintegrated into rules and restrictions. We view the truths of the Bible as restricting our joy and freedom. Solid devout believers are reinterpreted as killjoys.
Part of the problem arises because some believers know nothing of the joy the Lord. For some, I Peter 1:8b is a mystery: "you believe in him and are filled with an inexpressible and glorious joy" (NIV, italics added).
Sometimes Christians begin to envy sinners later in life. Detours from the straight and narrow can surface at any age. Whom you envy creates a subconscious goal for your own personal direction. Ultimately, we should envy the character of God and wish it were ours! Paul challenges us: "Be imitators of God, therefore, as dearly loved children" (Eph. 5:1).
Another problem common to all is the battle within.
Believers experience the struggle between their new nature and their old nature (or the lingering sin principle). The battle is particularly intense in regard to our relationship with God. David struggled with two natures. In Psalm 86:11, we read, "Teach me your way, O LORD, and I will walk in your truth; give me an undivided heart, that I may fear your name" (italics added). David would not pray for an undivided heart unless he needed one. His heart, like ours, was divided. It is so easy to be a different person in a different environment.
The natural man wants nothing to do with the true God (Rom. 3:10). He may be interested in religion or a redefined god (Rom. 1:21-23). Our normal human nature is hostile toward the real God. Romans 8:7 reveals that "the sinful mind is hostile to God." I Corinthians 2:14 tells us, "The man without the Spirit does not accept the things that come from the Spirit of God, for they are foolishness to him, and he cannot understand them, because they are spiritually discerned" (italics added).
Since a lot of "Christians" are ignorant of the Bible, they claim to believe in the God of the Bible. But this is not always true. Many folks believe in the God their mother told them about, for example. But that God does not always fit the criteria of Yahweh in the Bible; He is often an "edited, sanitized, Yahweh."
Those of us who are drawn to the true God and His Word acknowledge that we do not like everything about God. For example, I do not like His wrath or rage. I do not like that He condemns the lost to an eternity in the Lake of Fire. I do not like the idea that most people are on the road that leads to destruction while only a few are on the road that leads to life. Matthew 7:13-14 reads, "Enter through the narrow gate. For wide is the gate and broad is the road that leads to destruction, and many enter through it. But small is the gate and narrow the road that leads to life, and only a few find it." Sometimes the God our mothers tell us about seems like a nicer God. And some folks feel no twinge of conscience about adjusting Him to make Him more likeable.
This is complicated by the distance issue. We think God is going to bless us in ways we deem important if we walk with Him. All will be well, no disappointments, no heartaches, no letdowns. When we find ourselves disappointed, let down, frustrated, we distance ourselves emotionally. It happens in marriages, friendships, and in family relationships. "Distancing" is how we protect our hearts from more emotional hurt, but it is also an attempt to get back at the one who has disappointed us. Yet we are foolish to use this tactic with God.
It is not that we cannot hurt God. We can. The Bible exhorts us: "And do not grieve the Holy Spirit of God, with whom you were sealed for the day of redemption" (Eph. 4:30, italics added). But distancing ourselves affects us negatively. We need God; God doesn't need us. He loves us and wants to use us, but He doesn't need us. Without Him, we wouldn't even exist. Without us, He would be just fine. We need to remember that.
The problem is not God's; it is mine. When I don't "like" things about God, the problem is with my affections (Ecc. 9:3b). However, despite things about God that I do not like, despite my tendency to pull back when I don't get my way, despite a sinful nature that is hostile toward God, I love Him and am irresistibly drawn to Him. When I pray to Him, my heart warms. When I read His word, something stirs within me—not always, but often.
Why is this? The answer is simple: because I also have a new nature, a work of the Holy Spirit, a nature that is drawn to God. Because I have a new nature, I am no longer indifferent to God's Word and the things of God. It seems as though God has plopped this new nature atop my old nature. Sometimes that old nature—that natural man—gets the upper hand. At other times, I walk in the newness of life God intends. Galatians 5:17 describes the conflict within us: "For the sinful nature desires what is contrary to the Spirit, and the Spirit what is contrary to the sinful nature."
The sinful nature is not capable of reform. It is dark, self-serving, controlling, demanding, and arrogant. In some, the lust for control takes a religious bent (who does not know a control-freak Christian?). In others, it shows itself in manipulation or temper tantrums. When our sinful nature's demands are not met, we somehow get even—if not outwardly, then in our minds.
Paul admonishes us to habitually reject our old nature and choose our new life in Christ. He set an example: "I have been crucified with Christ and I no longer live, but Christ lives in me. The life I live in the body, I live by faith in the Son of God, who loved me and gave himself for me" (Gal. 2:20).
When God forces us to face the ugliness within our souls (an ugliness within each one of us), the experience is painful but blessed. Like Isaiah when he saw the Lord (Isa. 6), David after he had been confronted about his sin with Bathsheba (Psa. 51), Peter when he denied Christ (John 18:24-27), or Miriam who demanded equal authority with Moses (Num. 12), a good dose of reality is an eye-opener. Even if the reality is this: we have an ugly element within us!
After struggling with the ugliness within, we can experience a higher level of spiritual victory. Paul presents himself as an example in Romans 7:24-25a:
"Wretched man that I am! Who will deliver me from this body of death? Thanks be to God through Jesus Christ our Lord! (ESV)"
Our attitudes need work; our struggles are not ours alone, nor are they new. Fortunately, God knows what He is doing. By pursuing Him, we can experience victory. He has been in the business of filling lives with joy in the gloomiest of times and of helping His children to walk in His Spirit.
---
Ed Vasicek was raised as a Roman Catholic in in Cicero, Illinois. During his senior year in high school (in 1974), Cicero Bible Church reached out to him, and he received Jesus Christ as his Savior by faith alone. Ed later felt a call to ministry and enrolled at Moody Bible Institute (B.A., Pastoral Studies/Greek). After graduating, he served as pastor of Victory Bible Church of Chicago (a branch work of Cicero Bible Church) and married Marylu Troppito. In 1983, the couple moved to Kokomo where Ed began pastoring Highland Park Church, where he still serves. Ed and Marylu have two adult children, Hannah and Luke. Ed loves to write. He has written over 500 weekly columns for the opinion page of the Kokomo Tribune, published articles in Pulpit Helps magazine, and populated his church's website with an endless barrage of papers. You can access them at www.highlandpc.com.
6092 reads