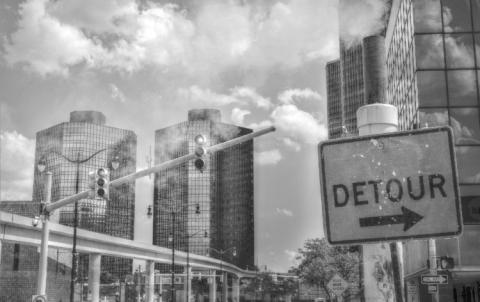 Reposted from Rooted Thinking.
In a recent article, I told my story of struggling with idolizing missions. After that surrender and spiritual blessing, God used my physical problems to redirect my ministry.
The Lord allowed me to recover enough to continue to serve in Cambodia. However, it was clear that I no longer have the physical ability to maintain an aggressive evangelistic ministry like I once did. Now I found that I had to tackle ministry one day at a time, because I could not schedule with much certainty.
God graciously worked in Pursat and allowed us to train a man for the ministry who took over the church in Pursat. We moved on to the northeastern remote province of Oddar Meanchey at the Thai border to see if the Lord would allow me to recover more and be able to pursue church planting there. Health limitations were too great for church planting, but the Lord allowed us to teach professed believers in the wider area that were in desperate need of foundational Bible teaching. No doubt some came to genuine saving faith through that ministry. It was a real disappointment not to be able to pursue church planting there, because the need was profound.  
One thing I could do while struggling like this was develop online ministry. I stepped up online ministry, using multiple social media apps and websites to promote Gospel and Bible teaching recordings in Khmer. Later this would prove useful for radio ministry that we helped with in other provinces in Cambodia. Even in our weakness during these years, the Lord allowed us to host multiple interns who came to learn about cross-cultural missions. 
Another blessing of this hard time of affliction was the completion of Pioneer Missions: Meet the-Challenges, Share the Blessings, which proved to be a blessing to many involved in cross-cultural missions around the world. Publishing this book opened opportunities for discussions with many missionaries that had not had adequate training for the type of ministry they were engaged in. The Lord allowed me to teach these hard-learned lessons in university and seminary classes, local church institutes, and conferences for missionaries. I was asked to write articles. I had not foreseen any of this.
During this time, we were praying and seeking God's will about how to fulfill our ministry. It was clear that church planting was not possible unless we were assisting others, doing what we could with our limitations. Through our experiences as we probed this direction, my heart was being drawn more and more to helping other missionaries and encouraging them in their work. We enjoyed coming alongside a family in Svay Rieng near the border of Vietnam for about a year, which was also furlough replacement ministry. 
So it came as a shock as the church in Pursat lost its pastor and needed us to move back there. Our desires and where we were going seemed at great odds. We didn't know what to do. 
Then the Lord surprised us with a call from our missions organization Gospel Fellowship Association. Our director asked if I would be willing to be GFA's first regional director, to help encourage and shepherd GFA's missionaries serving through Asia, Australia, and the Pacific. While Dr. Batory was explaining the opportunity, I was hardly restraining myself from jumping for joy! This is how God had been directing my heart. Now we could continue to help with ministry in Cambodia while focusing much of our time and energy on serving the more than 40 missionary families or single workers in our region. God also provided exactly the right co-workers to come and head up the ministry in Pursat! 
Throughout all of this I have continued to battle with limitations of pain and fatigue. It has been an ongoing challenge, but the Lord has allowed us to fulfil gospel ministry and help advance missions for Jesus' sake in ways that I could not have foreseen. The severe affliction early on and its continued burden has been used of the Lord to adjust our ministry multiple times. But the Lord has continued to show us ways to assist and encourage church planting all along, even if we are not able to be the "main players."
Even now, I live with the reality that health is fragile and could take us away from our present ministry. We have come to understand that Gospel ministry is all about serving Jesus and proclaiming the Gospel wherever God moves us, not about certain places, or certain types of ministry. Jesus is our Captain, our General, the one who moves and manages His troops and individual soldiers according to His perfect plan and will. If the Lord were to remove us from this land that we love or redirect us again, it would always be toward His next place for us to faithfully serve Him. 
---
Forrest has served as a missionary in Buddhist Cambodia in Southeast Asia since 2000. He presently serves as the Asia/Australia/Oceania regional director for Gospel Fellowship Association missions. He enjoys writing and teaching on missions and the Buddhist worldview. He and his wife, Jennifer, have 4 children.
367 reads
1278 reads