The Joys and Challenges of Being a Guest Speaker (Part 5)
Image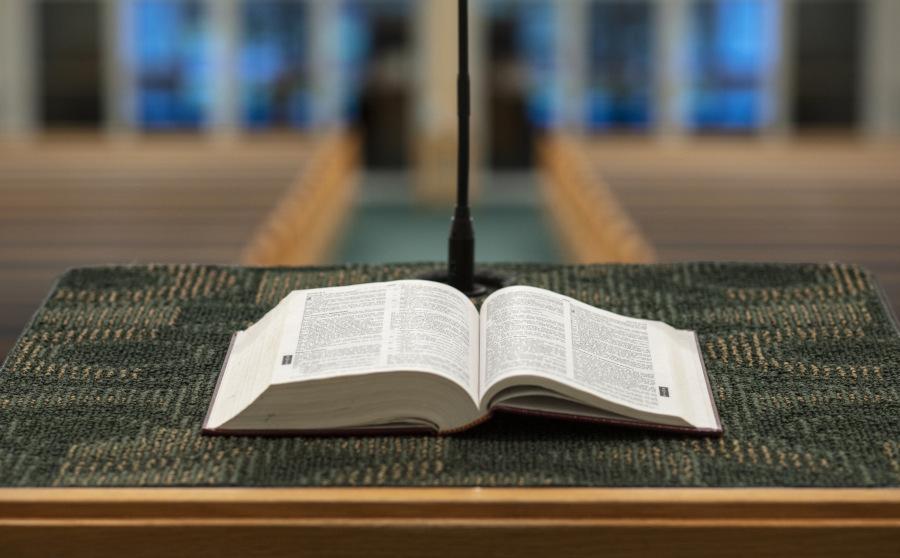 Read the series.
We've been looking at some practical issues related to being a guest speaker in a local church. These concepts have been examined with a view toward encouraging those who are involved in some type of itinerant ministry—as well as those who receive them into their churches.
In this final installment, we'll consider a subject that is distinct from, but related to, those that we've looked at previously. It is again presented in the hope that it will be of some help to those who, like me, are attempting to grow in these areas of ministry.
Conferences & Exhibits
If you are involved in traveling for some type of ministry, it is likely that you will be setting up a display table in churches on a regular basis, and also that a number of conferences will be among the most significant events on your calendar each year. These may range from national conferences with very large numbers in attendance to state or regional conferences with a few dozen people or less, down to a local church conference that will vary according to the size of the congregation.
In my experience with The Friends of Israel Gospel Ministry—as well as overseeing exhibits for other ministries for roughly 15 years before that—I suppose that I have encountered almost every variable there is when it comes to exhibiting at churches and ministry conferences. Here I must credit my wife Lynnette, who often does much of the work in setting up our table—and greeting people there. We've learned some very important lessons along the way.
I always want our table to look neat, orderly, attractive and inviting, and we've actually received some good compliments regarding that from other exhibitors. When it comes to placing literature on the table—if I were to use a food analogy—I used to set it out like a Thanksgiving feast. Since the days of COVID, however, I have found people taking many fewer paper items with them. Of course, this is especially true at conferences where the majority of attendees have traveled by air. So, to extend the analogy, I will often set my table up now to resemble more of a fast-food meal.
It can be difficult to measure the impact of exhibiting at a conference. There are some events, however, for which I believe that having a regular presence is vitally important for The Friends of Israel, and for me personally. Some of these are national conferences which have been entrusted to my care on behalf of the ministry, and it is essential to maintain those connections. Beyond such specific events, I find that it is rarely worth paying for an exhibit—particularly if the cost is prohibitive.
Now, I believe that the best thing that you can do to make your exhibit a success is to set it up early. Often this will mean arriving before the official start time if people are already around, or at least as soon as the stated time. If you are allowed to select your location, you obviously want to be near the front of the line. (As a side note, unless you are at an extremely large conference, having an exhibit in a location that is secondary to the main site is not usually worth the effort to set up and manage a display table.)
Here is where I learned an important lesson. I was setting up my table at a national church conference during the time when people were officially registering and entering the facilities—long before the first session was to begin. It hit me, right then and there, that I had completely missed it! The hours between the opening of registration and the first session are pure gold for an exhibitor. This was when the people were coming in and walking past the exhibits … and had time to examine them. If you are using that time to set up and your exhibit is not in final form until the sessions begin, you've probably already missed your best chance of the entire conference to attract attendees to your table. They've already perused the exhibits on their way in during those precious opening hours—and they may not be back.
Once the conference begins, I do not feel bound to my table. I have found, first of all, that it is very important for me to manage my time strategically, especially during a multiday event. In addition, I actually intend to be out talking to people in different locations, and find that to be much more fruitful than simply waiting for them to come and find me at my table. To avoid any missed opportunities, I display a printed sign with my contact information that always lets people know how they can connect with me.
Of course, exhibiting at a conference is exponentially more productive if I can have a speaking role at the event. Simply setting up a table is a very difficult way to draw a crowd in this day and age—unless you have something pretty spectacular to display.
And, when I am speaking in a conference, that obligation obviously takes precedence over my attention to the exhibit in terms of my planning, energy and attention.
A display in the typical church where I speak requires the same structure, but involves very different dynamics, as it is usually the only one there. I am thankful again to my wife for taking care of much of that responsibility while I am meeting with people after the service and wrapping things up there. Once more, though, it is still essential to begin early. We will often set our display up on Saturday afternoon, if that is at all possible.
What have you learned that you can share regarding conferences and exhibits?