Institutional Chaplaincy: A 21st Century Outreach Tool
Image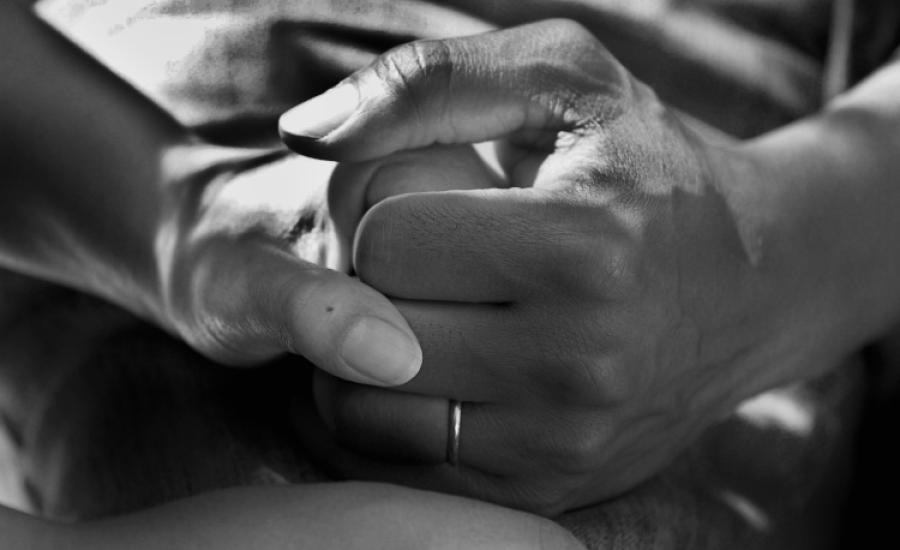 By Brandon Crawford
We are long past the day when local churches could simply advertise their service times on a sign and expect a consistent flow of visitors to follow. The American people have retreated into their homes, and they do not want to be disturbed. Builders don't install front porches anymore; they install back decks—with privacy fences wrapping all the way around them!
Evangelistic appeals from Christian preachers are increasingly viewed as just another self-serving sales pitch—one of the more than four thousand the average American encounters each day. The COVID-19 pandemic has only made ministry more difficult. Now even schools, gyms, and sports leagues are closed, cutting us off from virtually every social institution that we once utilized for outreach.
Yet human nature remains the same: all have sinned and fallen short of the glory of God. Our commission also remains the same: for God's glory and their good, we must reach people with the gospel of Christ, baptize them in the name of the triune God, and bring them into the life of His Body. How can we advance the mission in these challenging and ever-changing times? I believe institutional chaplaincy is just the tool we need.
What Is Institutional Chaplaincy?
An institutional chaplain is a person who has been trained, endorsed, and hired to provide spiritual care in places like health care facilities, prisons, and police precincts. Most of a chaplain's time is spent ministering one-on-one with individuals who have requested a chaplain's presence. However, a chaplain may also be called upon to lead Bible studies, offer invocations, conduct funeral services, or minister to the family and friends of those under his charge.
For pastors, the great advantage of institutional chaplaincy is its ability to break through the barriers encountered in normal pastoral ministry. For example, a pastor might labor in evangelism all day without finding a single spiritually receptive person, but a chaplain receives a list from his employer with the names of people who are looking for spiritual counsel! Unchurched people also tend to be suspicious of pastors and their motives but don't generally entertain those suspicions about chaplains. As COVID-19 has spread across the country, many hospitals and nursing homes have been denying access to pastors—but someone with a chaplain's badge can still get in.
My Experience in Hospice Chaplaincy
After a number of years in pastoral ministry, I began to notice that I was spending nearly all of my time interacting with Christians. Since part of a pastor's job is to "do the work of an evangelist" (2 Tim. 4:5), this was a source of concern to me. So I picked up the phone and called our local hospital. I explained who I was, and then I offered to come in once a week to offer spiritual care to patients and their families—anything to give me more contact with the lost. The hospital responded by telling me about a job opportunity in its hospice program, which was looking for a chaplain to work four to six hours per week with the terminally ill and their families. I applied immediately and was hired about two weeks later. I received training and supervision from the senior chaplain, and I secured ecclesiastical endorsement from Regular Baptist Chaplaincy. Then I was ready to head out on my own.
Spiritual opportunities
I typically have about five to seven patients at a time, and I see each of them twice per month. Most of my patients live at home, though some live in adult foster care or nursing homes. Sometimes I have only one opportunity with a patient before he or she passes, but I am usually with a patient for three to six months. Most of my patients are elderly, but some are young. We recently had a patient with terminal cancer who was just 28. My visits with these patients usually consist of receiving health updates, sharing a passage of Scripture, offering spiritual counsel, and praying together. Most visits also include time with the patient's family and caregivers. I make sure that my visits include plenty of laughter, because laughter is good for the soul.
When patients need spiritual counsel, it is usually related to feelings of anxiety, sadness, or dread about their approaching deaths. Families of the terminally ill often ask for prayer and counsel as well. In fact, I generally spend more time with the family than with the patient! Family members want to know what to expect as their loved one declines, they want to hear that they are doing a good job caring for their loved one, sometimes they want help preparing for their impending loss, and sometimes they just need to vent.
Spiritual fruit
My training and experience in hospice chaplaincy have deepened my pastoral ministry in a thousand different ways. I have more confidence in crisis situations now. I can enter a room full of crying, bickering, distressed individuals, and I know how to take charge of the situation and introduce calm. I have learned how to
heal the brokenhearted, … to comfort all who mourn, … to give them beauty for ashes, the oil of joy for mourning, the garment of praise for the spirit of heaviness, that they may be called trees of righteousness, the planting of the Lord, that He may be glorified (Isa. 61:1–3).
Hospice chaplaincy has proven to be an effective outreach tool for my church as well. Every family I serve knows that chaplaincy is not my full-time job. My "real" job is at Grace Baptist Church in Marshall, Michigan. Having been helped by me in their time of greatest need, many of my patients and their families want to know more about the church. Some begin following me and my church on Facebook or express their desire to visit on a Sunday morning. I have witnessed unchurched people letting go of their misconceptions about pastors and churches as they see me ministering firsthand.
Over the summer, I entered a COVID-positive nursing home to speak with a dying patent. The patient's daughter was effusive in her gratitude. It meant the world to her that I would risk infection in order to minister to her dad. With that gratitude came a new openness to spiritual things and follow-up opportunities with other members of the family.
Sometimes families will ask me to lead their funeral services because they have no pastor of their own. I regard these requests as a great honor and yet another opportunity to extend my reach. In the past year alone, these opportunities have allowed me to share the gospel with hundreds of people in our community.
When I celebrated my 10th anniversary as the pastor of Grace Baptist Church earlier this year, I received more than a hundred congratulations from people in my city. Some of them were from hospice families. Whatever stereotypes people in my community might have had about Baptist churches has eroded as they have come to see Grace Baptist Church as a place of help and hope. Sometimes people even request "Pastor Brandon" when their loved one is admitted to hospice, because they have heard good reports around town.
Recently the clinical coordinator of my hospice selected me to become the point man for veteran outreach. That role has added an additional hour or so to my workload each week, but it has further expanded my reach into the community as I have worked to form partnerships with the local VA and VFW, educate the hospice staff on the unique needs of military vets, hold pinning ceremonies to honor vets admitted to hospice, and more.
Connecting Church and Chaplaincy
We have fine-tuned the ministry of Grace Baptist Church to complement my work with hospice. For example, our church recently launched a grief support group called Life After Loss. This provides a way for our church to minister to the families of hospice patients after they have lost their loved ones. We also reach out to them through social media to maintain lines of communication. I hope to soon start offering special events at my church for military vets, like a Veterans Appreciation Banquet. This will cement the bond between church and chaplaincy even more.
I must also mention the opportunities I have had with the hospice staff. There are about a dozen people on the interdisciplinary team—doctors, nurses, home health aides, etc. Over the past year I have gotten to know all of them, and I enjoy a ministry in each of their lives. I invite them to my home for barbecues, leave church invitations in their boxes at the office, and make myself available to them when they are facing challenges at home. For National Nurses Week, my congregation wrote thank-you notes to all of the hospice workers. None of my coworkers have visited Grace Baptist Church yet, but I believe it is only a matter of time.
Consider the Opportunities in Your Community
Chaplaincy ministry is not for everyone. Chaplains are often called upon to minister in crisis situations, and not everyone is comfortable with that. Chaplains must also accept the autonomy of the people they serve. For example, sometimes hospice patients will request a visit from me simply because they want companionship. They don't want to talk about spiritual things at all. I must respect that. At other times, a patient might request a spiritual practice that I find unbiblical (like extreme unction). If I was the patient's pastor, I would explain why the practice is in error and I would deny the request. But as a chaplain, I must honor the wishes of my patient and find a priest who can perform the rite. As a chaplain, it is also not my place to debate my denominational distinctives with people. I was not hired to promote credobaptism or the memorial view of the Lord's Supper or congregational polity. My job is to provide help and hope to people in crisis. I am there as a minister of the gospel and nothing more.
Even so, I am convinced that when a pastor assumes chaplaincy responsibilities, he is taking hold of a powerful new tool capable of smashing through today's ministry barriers. Now the pastor knows where the spiritually receptive people in his community are located, and he has the ability to reach them. As he provides helpful spiritual counsel in their moments of crisis, a relationship of trust is developed that allows those discussions to broaden and deepen over time, leading to opportunities for heartfelt evangelistic appeals, invitations to church services, and more. He forms bonds with coworkers and community leaders that pay rich dividends over time. Community perceptions about the pastor and his church are also transformed as the pastor offers help and hope to desperate people without asking for anything in return. By fine-tuning his church's ministries to complement what he is doing in chaplaincy, a pastor increases the likelihood that his chaplaincy work will improve the flow of visitors to his church—an important step if he is truly committed to the Biblical mission. Whether part-time, casual, or volunteer, chaplaincy is a 21st century outreach tool that every pastor should prayerfully consider.
Reposted with permission from Baptist Bulletin © Regular Baptist Press, all rights reserved. It's first appearance at SharperIron was in 2021.
---
Brandon Crawford is the lead pastor of Grace Baptist Church in Marshall, Mich., and an endorsed hospice chaplain with Regular Baptist Chaplaincy.