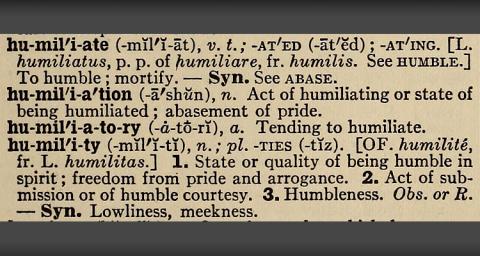 God uses even sin to develop us as Christians. That may sound like a bold statement, especially because God never wants us to sin (1 John 2:1); we should always seek to avoid it and not take it lightly.
God created Adam and Eve knowing they would sin. Their sin—which cast the entire human race into sin and resulted in a cursed universe—was nonetheless used by God to work a greater good. Because mankind was plunged into a lost condition, God would send His Son to redeem the world. Perhaps nothing brings glory to God like the atoning death, burial, and conquering resurrection of our Lord Jesus Christ—the gospel message. Believers find themselves in a better position than Adam and Eve ever were!
There is a vast difference between God desiring sin and God using sin for spiritual purposes. Jesus said of the sinful woman who turned to Him, "Therefore I tell you, her sins, which are many, are forgiven—for she loved much. But he who is forgiven little, loves little."
Jesus is not encouraging us to sin rampantly so that we will love Him more. Instead, He calls us to come to Him now, whatever our state. But if we come to Him from an extremely sinful life, we will appreciate His forgiveness even more. But there is a downside: such persons will have more baggage and will have done more damage. I have known many folks to say, "I so wish I had come to the Lord at a younger age!" Sadly, many will never come to Him.
Guilt can be disabling, and some believers punish themselves over and over for their wrongdoing, almost as though they were atoning for their own sin. We might argue that such an attitude dismisses the cross as insufficient to atone for sin.
Others rush to confess their sins and quickly move on, never seeming to feel the weight of their sin. They miss out on the potential deepening of soul by their quick dismissal.
The Bible offers us a middle path: godly sorrow, repentance, and forgiveness. 2 Corinthians 7:9-10 is written in the context of church discipline, which church leaders resisted but Paul had to press. The text reads,
As it is, I rejoice, not because you were grieved, but because you were grieved into repenting. For you felt a godly grief, so that you suffered no loss through us. For godly grief [sorrow] produces a repentance that leads to salvation without regret, whereas worldly grief produces death.
Worldly grief could refer to the sorrow of being caught—or the miserable consequences we experience because of our sin. It's selfish. Godly sorry, however, focuses on how we have offended God, taken lightly the sins for which Christ died, disgraced the gospel (and our testimony), and hurt or shamed others.
One of the by-products of grasping the weight of our sin is humility. The good news is that God uses our weaknesses, failings, sins, and short comings to tame our opportunistic egos.
Paul had been Christianity's most dedicated persecutor in his younger years, thinking he was doing God a service. Although Paul found complete forgiveness in Jesus Christ, he never forgot his horribly sinful past. He writes:
The saying is trustworthy and deserving of full acceptance, that Christ Jesus came into the world to save sinners, of whom I am the foremost.
This wasn't self-castigation. Paul was simply remembering how God had graciously saved him from his sinful past. This is perhaps part of the reason why Paul—who could have been extremely arrogant—didn't seem to struggle with pride. Or, if he did, it was not evident.
In an early version of Evangelism Explosion, D. James Kennedy wrote, "Today a psychologist would tell us that we have forgotten 99 percent of those things we have ever done wrong" (Evangelism Explosion, Tyndale House, 1976, p. 36). Those statistics disappeared in later editions, so I'm suspicious about their documentation. Whether 99% or 89%, we do forget most of our wrongs, while recalling most of the wrongs done to us. This means our perspective is askew. This deception from the human heart—which is "deceitful and desperately wicked" (Jeremiah 17:9) tempts us all toward arrogance.
Some combat this tendency with false humility, which is nothing more than arrogance incognito. When people talk about what miserable worms they are, they have a pride problem (and are eager to hear you say how wrong they are).
Rather than adopting the "I am a worthless worm" approach, we can help keep our arrogance at bay by remembering from whence we have come, including a few choice failings. This helps us both maintain a semblance of humility and express patience (and compassion) toward others. These others may struggle with different sins than we do, but we are conceptually linked with them—for we have all sinned.
Humble people are easy to share with, because they know their own propensity to sin and their tendency to fall short. Humble leaders recognize that they aren't so wonderful, either. They may be further down the road, but not a whole lot different from other serious believers who are not in leadership.
Avoid sin—it is the enemy of your soul and detestable to God. But when you do sin, let sorrow and repentance broaden your soul. Why waste the good that can come from the bad?
2161 reads