The Great End-Time Revival (Part 1)
Image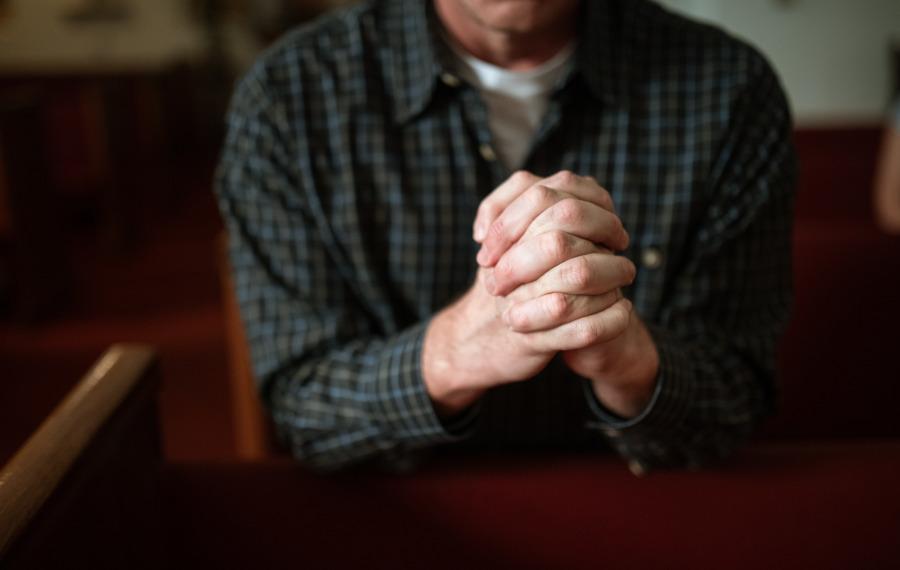 It is indeed one of the great untold stories in all of the Bible—to say nothing of the prophetic future.
Did you know that a great end-time revival is promised in Holy Scripture, and that its impact will be such that it will push any previous so-called revivals or awakenings into the shadows forever?
Now, it would be wonderful to see such a thing happen before the pretribulational rapture of the church. In fact, God's people have been seeking such a revival for decades, each hoping to witness it in their lifetime. Yet we have no guarantee for such a revival to occur before the end of the church age. Instead, we are told to expect "perilous times" (2 Tim. 3:1). Tragically, even now we seem to be witnesses to a culture that is tumbling like a rotting corpse down a broken staircase, being driven by "evil men and impostors [who] will grow worse and worse" (2 Tim. 3:13).
In our exuberance to see a work of God fall directly on our benighted state, however, we may have overlooked the only New Testament promise that actually guarantees such a revival in the future. The story is told in Revelation 7. But before we turn there, let's make sure we understand the context.
Of course, those of us who are committed to a pretribulational rapture believe that this event must follow it, based on the chronology of prophetic events described in various Scriptures, especially the book of Revelation. Thus, our first point is clear: Don't wait for, long for—or even pray to be part of—this revival. It will take place during an indescribably horrible period of time. You do not even want to be here to observe it … even if you could assist in it!
The Apostle Paul revealed in 1 Cor. 15:52 that the rapture will take place "in a moment, in the twinkling of an eye." That's just the time it takes for light to bounce off of the lens of my eye! That can barely be calculated—much less anticipated. Certainly no one should wait for the rapture to occur before they begin to consider the gospel message seriously. Likewise, no one who understands the gospel today should rely upon the revival that will follow it as their personal backup plan. Instead, trust in Christ alone immediately, by faith alone, and be ready when He returns for His bride, the church!
You see, once the true church has been taken in the rapture, God will again turn His focus to the nation of Israel during this period of tribulation that follows. The prophet Jeremiah calls the tribulation "the time of Jacob's trouble" (Jer. 30:7). The purpose of this prophetic season is to bring Israel—not the church, which will already "be with the Lord" (1 Thess. 4:17)—to repent and receive her returning King and His Messianic kingdom.
Truly, before the tribulation is over, "all Israel will be saved" (Rom. 11:26). When Paul penned these words, he was merely echoing that which the prophet Isaiah had written roughly eight centuries earlier in Isa. 4:3:
And it shall come to pass that he who is left in Zion and remains in Jerusalem will be called holy—everyone who is recorded among the living in Jerusalem.
The nation of Israel, even while still in a state of unbelief, will have already returned to her land—before coming to faith and to life there in that land (see Isa. 4:4; Ezek. 36:24-37:14). The process of bringing the nation to that point, however, will be an arduous one. Sadly, as the prophet Zechariah explained, it will entail the death of "two-thirds" (Zech. 13:8) of those people of Israel who enter into the seven-year tribulation.
But for those who receive salvation, and for the nation as a whole, it will be undeniably glorious—through a torrent of God's grace. It is no wonder that John referred to one of the groups involved, humanly speaking, in orchestrating the great end-time revival as merely its "firstfruits" (Rev. 14:4).
The final restoration of Israel is certainly the ultimate aspect of the great end-time revival, in terms of its effect on the people of the world. It is one major element in the fulfillment of Jesus' prophecy in Matt. 24:14:
And this gospel of the kingdom will be preached in all the world as a witness to all the nations, and then the end will come.
But who are the individuals that God will use to bring this unusual work of worldwide revival to pass?
We will consider them in order, beginning in the next installment.
Scripture taken from the New King James Version®. Copyright © 1982 by Thomas Nelson. Used by permission. All rights reserved.