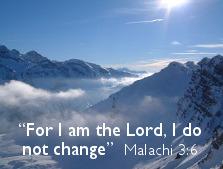 (Read the series so far.)
Recognition of God's sovereignty in His work with people can be a tough subject to tackle. Even believers can become so earthly minded that we forget that God is not an elected leader Who seeks our approval. He is the Supreme. He is the Creator. All answer to Him, and He answers to none.
That can be deeply offensive to the American mind, but that makes it no less true. God is God—and as such, He is the Planner, the Author and the King. Don't skip what Paul wrote and focus only on the offense: Paul made the point that God had (and has) a plan. He is at work. He has decided on the basis of His own desire to work through some people, and that wasn't based entirely on them—but on His sovereign right to make such a decision.
Before you dive into what seems objectionable about those words, look at them. If you have a relationship with the Living God, you can celebrate the fact that you are not a cosmic accident. God has a plan He is working. He wanted you, and He chose you! How can that not be an exciting reality?
To be fair, any sensitive believer immediately thinks beyond their own chosen status and considers those who don't know God. The converse of the choosing of God seems harsh. As a result, almost in the same breath, Paul recognized the objection of people to this stark truth about God, so Paul offered a bit of further explanation…
Because in God's Plan He Chose to Have Only Some Relationships, Has God Been Unjust?
"What shall we say then? There is no injustice with God, is there? May it never be!" (Rom. 9:14).
Paul un-spooled answers to this objection along several lines of reason.
He attacked an "underlying presupposition" (that people deserve a relationship with God).
He unraveled an "approach error" (that people can sit eye to eye with God and call His judgment into account).
He suggested a "limitation error" (that we may not fully grasp what God is doing in His choices).
The objection was over the justice of God. Let's take a moment and see how Paul responded.
First, he made clear there was a "Presupposition Error."
Such a challenge to God's justice begins with the notion that people deserve a relationship with God—but that is wrong! Look at Paul's writing for a moment, and follow the words closely:
For He says to Moses, "I will have mercy on whom I have mercy, and I will have compassion on whom I have compassion." 16 So then it [does] not [depend] on the man who wills or the man who runs, but on God who has mercy. 17 For the Scripture says to Pharaoh, "For this very purpose I raised you up, to demonstrate my power in you, and that My name might be proclaimed throughout the whole earth." 18 So then He has mercy on whom He desires, and He hardens whom He desires. (Rom. 9:15-18)
It is easy to frame these words in the harshest way, and make God look uncaring and unloving in His justice. That is a mistake. The qualities of God are so deeply intertwined that they do not separate from one another. God isn't merely just—His being defines justice. God isn't merely good—His being defines goodness. God isn't merely merciful—His being defines mercy. Christians need to stop viewing life through dualism There isn't "good" and "bad" and God falls into conformity to doing good. God defines good and evil. He is the beginning template of all things. No one loves more than His love—since He is the core definition of love. No one is more just than He, since His character is the basic form from which the idea of justice flows.
We believe the Bible explains God's revealed perspective of humanity. In the beginning of the human experience, the Bible explained that people began with a relationship with God and after a time they rebelled against Him. Given an opportunity to stand with God against the temptation of God's enemy or follow that enemy—man chose rebellion. He didn't do it because He was underprivileged or ignorant of God's will—it was a mutiny pure and simple. That set the tone for the entire story of the Bible between man and God.
Don't think of people in terms of innocence anymore—that isn't the biblical view at all.
Think of the woman who walks into the house and discovers her man with another woman for the fifth time. Later, you meet the man and the line of his reasoning is that "He deserves more chances from her." Do you agree? His desire for a renewed relationship overcame his memory of infidelity—but she remembered! HE abandoned the relationship, and now HE feels he is entitled to more chances. That is the kind of mutiny men pulled on God in the Garden. It isn't right to blame God and assume people have a right to a relationship after a mutiny.
God wasn't heartless—He made a way to bridge the gulf of man's mutiny. Yet, here is the interesting thing: even today, a great many men seek another way to God that isn't according to His plan.
They choose religion or good deeds over the plan God revealed of the gift of Jesus' full payment at Calvary. When they attempt an alternative way to God, they continue their mutiny. Mutiny is a willful rejection of God's plan in favor of our own. It happened in the Garden of Eden, and it is happening in churches, mosques, synagogues, temples and philanthropic pursuits around the world even now. When men make their own way to God, they continue to deny His absolute right to set the rules for all things—including how He is to be accessed.
Let's be clear: God loves more than any of us. God is just in the purest sense of the word. Yet, God has been snubbed. Men are not innocent. They cheated on Him. They have no right to claim they deserve God's changing of the plan to overlook their mutiny.
---
Dr. Randall Smith is Teaching Pastor at Grace Church of Sebring, Florida; Director at Global Vision Outreach, Inc.; and a teacher at Great Commission Bible Institute. He bogs regularly at The Wandering Shepherd.
1181 reads
16766 reads