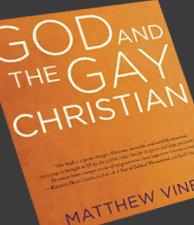 Shifting tides
Homosexuality is a big issue in American culture today. Like a stack of dominoes, the moral floodgates of our culture, already dangerously weak, have collapsed. There have been a veritable flood of victories by triumphant homosexual activists on every conceivable front. In the election of 2008, both then-Senator(s) Barack Obama and Hillary Clinton stood against so-called "gay marriage." This position seems hopelessly naïve to political sophisticates today. Texas Gov. Rick Perry, considered a likely GOP candidate for President in the upcoming 2016 election, recently remarked, "I may have the genetic coding that I'm inclined to be an alcoholic, but I have the desire not to do that, and I look at the homosexual issue the same way."1
Faced with a near instant backlash of public opinion, some of it from fellow Republicans, Perry hastened to set the record straight:
I got asked about an issue, and instead of saying, 'You know what, we need to be a really respectful and tolerant country, to everybody, and get back to talking about — whether you're gay or straight — you need to be having a job and those are the focuses I want to be involved with,' instead … I readily admit, I stepped right in it.2
The damage control Perry is required to perform on this issue illustrates just how far public opinion has shifted in a few short years in the broader American culture. But, what about the Christian culture? Even here, the battle lines are being drawn. Society's consensus on homosexuality is shifting, and it is shifting fast. Christians everywhere are faced with a choice; capitulate or "go along to get along." Make no mistake, persecution need not come in the form of a bludgeon or at the point of a gun; it can come from well-meaning friends, family members or neighbors who try to convince us that Scripture doesn't really mean what it says. This danger is nothing new, but many Christians today, starved by anemic preaching and weakened by impotent teaching, have allowed themselves to forget that.  
The threat
The Apostle Paul had a special place in his heart for the little church in Thessalonica. He and Silas weren't there for a long time; they were run out of town on a rail by angry Jews, aided and abetted by "certain lewd fellows of the baser sort" (Acts 17:5)! They were hounded once again when they moved on to Berea (Acts 17:1-15). Despairing of what became of his little church plant, Paul sent Timothy to check on them, explaining that he was sent "to establish you, and to comfort you concerning your faith: that no man should be moved by these afflictions: for yourselves know that we are appointed thereunto" (1 Thess 3:2-3).
You see, persecution and temptation (in whatever guise) will come. It is inevitable. When it does come, we ought to be so solid and so grounded in their faith that we stand fast for God in this time of trial. Being faithful to God and going against the relentless tide of culture is difficult, and it makes life hard sometimes. Capitulating, and "going along to get along" is fundamentally a betrayal of God, but it sure makes life in the here and now a whole lot easier! What will Christians do when this fork in the road comes for homosexuality? Will we be so firmly established that we stand fast? Enter Matthew Vines and his new book God and the Gay Christian.
Vines' mission is to forge a way to be both (1) a practicing, unrepentant homosexual and (2) a faithful Christian:
My core argument in this book is not simply that some Bible passages have been misinterpreted and others have been given undue weight. My larger argument is this: Christians who affirm the full authority of Scripture can also affirm committed, monogamous same-sex relationships.3
… this book envisions a future in which all Christians come to embrace and affirm their LGBT brothers and sisters— without undermining their commitment to the authority of the Bible.4
His book is dangerous. His book demands an answer, because it is fooling many people. It is even fooling Seminary-trained professional ministers. Pastor Danny Cortez, of New Heart Community Church in LaMirada, CA, recently led his congregation to accept unrepentant lesbian, gay, bi-sexual and transgender members in their church.5 Cortez, in an hour-long sermon to his church explaining his change of mind, used Matthew Vines' terminology and even his arguments.
The die has been cast, for those who haven't yet taken notice. The question, "can you be gay and Christian?" will be one we must answer. We must know the arguments from the other side, because there will be tremendous pressure to compromise.
Vines' story
Matthew Vines claims to be a conservative Christian. He says he was raised in a Christ-honoring way by Bible-believing parents. He remembers one day in church, when his Pastor lamented that fact that "progressives" in his denomination were pushing for ordination of unrepentant homosexual clergy. He tells us that people across the church shook their heads sadly in dismay.6 Vines says all this so we understand where he's coming from – e.g. "I'm a conservative too!"
He first realized he was gay while he was a sophomore at Harvard University. "Standing alone in the toothpaste aisle, I finally asked myself the question I'd managed to avoid for years. Am I gay?" 7
Vines starts with the assumption that homosexuals are born being homosexual. He recounts the story of a family friend, named "Josh," who came out as a homosexual. Vines' father was astonished:
"How does he know he can never marry a woman?" Dad asked.

"Well, he's gay, Dad," I said. "Why would he?"

"I'm not convinced he couldn't overcome this. It just seems like he's decided not to try."

That night, Christine and I shared our frustrations. "They just don't get it," she said. "Josh marrying a woman would be a recipe for disaster."8
Vines goes on to remark: "The gay people I'd met at school seemed normal enough, and criticizing them for not trying to be straight didn't make sense. Whether it was a sin or not, gay people were still gay, and ignoring their orientation wasn't going to help."9
This assumption that homosexuality is not a choice, but an unchangeable genetic disposition, is one that Vines' will repeat continuously. This assumption is the foundation of one of Vines' main arguments, which we see illustrated in the continuing saga of "Josh," whose homosexuality was not accepted by his church:
As he saw it, the God of the Bible required him to hate a core part of himself. Not surprisingly, he also gave up on the Bible, since it had been the instrument that taught others to reject that part of him too. Thankfully, his family came around over time, and they now embrace him. But much of the damage from our church's stance had already been done. Josh's faith, along with the church community that first nurtured it, was already lost.10
Notice two assumptions, the implications of which will be teased out in future articles:
To label homosexuality as a "sin" is to force somebody to "hate a core part of himself." To do that, therefore, is wrong.
The church, and by extension Christ, lost an irreplaceable asset. It lost Josh. If calling homosexuality a "sin" results in this kind of loss (both for Josh and the church), then we shouldn't do that.
Vines himself did not have any sense of shame or any inclination to repent of his homosexual behavior. On the contrary, he sought to find a work-around:
So even though I was now facing up to the fact of my sexual orientation, my faith in God was not in jeopardy. Besides, after doing a Bible study of the issue the year before, I had already come to question whether God's views on gay people matched what Christians back home seemed to think they were.11
It is terrible that homosexuality isn't discussed frankly in more churches in a serious way. Vines, for example, remarks,
Homosexuality, to the limited extent it was discussed in our church, was little more than a political football, a quick test of orthodoxy … For a young kid who realizes she is gay and has no one at home or church she can talk to, it can be an impossibly heavy burden.12
He's right. Let us commit, right now, to be willing to discuss this issue just as seriously, compassionately and firmly as we discuss the sins of alcoholism, drug abuse and pornography. Let us commit to look past the "ick factor" and engage this issue in our churches.
Vines continues, and states, "I want you to see how sexual orientation and deeply held beliefs are at odds in ways that injure those we love."13 What does this mean? As will be made clear in the course of this series, Vines asserts:
We simply know more about monogamous, loving, same-sex relationships today than the Biblical writers did.
Therefore, what we know today about one's sexual orientation is at odds with what Scripture appears to teach.
Therefore, our traditional interpretation of Scripture must be wrong.
Despite protests to the contrary, the hermeneutic of rebellious, sinful autonomy drives Vines' interpretations all the way through his book. After all, he argues,
This debate is not simply about beliefs and rights; it's about people who are created in God's image. Those people may be like you or entirely unlike you. They may be your roommate or neighbor, your best friend or a colleague. They may be your son or daughter.14
Notice the remark about being made in God's image. This will come up again in the course of this series; suffice it to say that Vines finds no contradiction between unrepentant homosexuality and (1) the reality of the new birth in Christ, (2) the effect of the atonement, (3) the efficacy of Christ's present intercession on behalf of believers, and (4) the command for subsequent holiness (e.g. 1 Thess 2:12).
Vines closes his brief personal testimony by summarizing two main objections to the traditional interpretation of homosexuality in Scripture.
How is the Mosaic Law applicable today? What hold do the prohibitions in Leviticus have over the Christian today?
Vines could no longer agree that homosexual relationships were sinful; "it just made no sense to me." 15 His rationale is quite telling, and I'll resist the urge to critique it here. I merely ask the reader to note the hermeneutic of rebellious autonomy which drives it:
But as I became more aware of same-sex relationships, I couldn't understand why they were supposed to be sinful, or why the Bible apparently condemned them. With most sins, it wasn't hard to pinpoint the damage they cause. Adultery violates a commitment to your spouse. Lust objectifies others. Gossip degrades people. But committed same-sex relationships didn't fit this pattern. Not only were they not harmful to anyone, they were characterized by positive motives and traits instead, like faithfulness, commitment, mutual love, and self-sacrifice. What other sin looked like that?
The church's condemnation of same-sex relationships seemed to be harmful to the long-term well-being of most gay people. By condemning homosexuality, the church was shutting off a primary avenue for relational joy and companionship in gay people's lives. That wasn't the case with other sins. Avoiding other sins always seemed to work to our long-term benefit.16
Moving forward
This article merely set the context of the homosexual issue in American culture, in generic evangelicalism and briefly sketched Vines' own personal testimony, highlighting some of his initial objections along the way. What about actually dealing with his arguments? How strong are they? That will have to wait for the next article.
Notes
1 Javier Panzer, "Rick Perry: 'I stepped right in it' by comparing homosexuality to alcoholism," LA Times. 20JUN14. Retrieved from http://goo.gl/boZe5X.
2 Ibid.
3 Matthew Vines, God and the Gay Christian, Kindle ed. (New York, NY: Convergent Books, 2014), Kindle Locations 133-135.
4 Ibid, Kindle Locations 137-138. 
5 See Danny Cortez, "Why I Changed My Mind on Homosexuality," YouTube.com. 07MAY14. Retrieved from http://goo.gl/DLPvbT. See also John Shore, "Southern Baptist pastor accepts his gay son,
hanges his church," Patheos.com. 29MAY14. Retrieved from http://goo.gl/Uc78uI.
6 Ibid, Kindle Location 155.
7 Ibid, Kindle Locations 150-151.
8 Ibid, Kindle Locations 164-168.
9 Ibid, Kindle Locations 169-170.
10 Ibid, Kindle Locations 181-184. Emphasis mine.
11 Ibid, Kindle Locations 192-194. 
12 Ibid, Kindle Locations 195-200. 
13 Ibid, Kindle Locations 209-210. 
14 Ibid, Kindle Locations 210-212. 
15 Ibid, Kindle Location 249. 
16 Ibid, Kindle Locations 253-260.
---
Tyler Robbins is the Pastor of Faith Baptist Church in Divernon, Illinois. He has been married to his wife Starla for 10 years and they have three children. He recently separated from the U.S. Navy after 10 years as a Military Police Investigator and Anti-Terrorism Planner. He is a student at Maranatha Baptist Seminary, studying for his MDiv.
881 reads
9695 reads