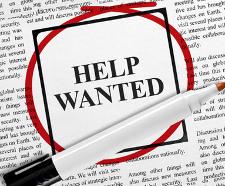 If my calculations are correct, SharperIron is now in its 12th year. That would put me in my 11th year of involvement and, as of sometime this month, my 9th year at the lead.
It's been a ride, and sometimes I think it's time I stepped aside. But no, we're not there  yet. However, life changes have resulted in my having less time to be involved in the same ways I used to be. There is a need for new volunteers and some changes in the division of labor.
So I'm looking for volunteers, with three goals in mind.
Assign much of the front page article selection, preparation and/or writing to three or four content editors.
Assign most of the work of nurturing the SI community to one or two community editors. This role includes user account processing, forum moderating/oversight, our social networking strategy and, if we decide to keep it, the blogroll.
Assign events, advertising, and what I'll call institutional networking, to a coordinator. Going forward, I'd like to see SI expand and strengthen what it does to help sound ministries of fundamentalist heritage increase awareness of their work, needs, and opportunities.
These new volunteer roles will most likely have an application process, though in cases where I already know the individual's skills and commitments well, we'll probably wave it. Stay tuned for more on that.
Needed Skills
With volunteers, the two most important "skills" are always motivation and dependability. Most leaders who have worked in any kind of volunteer-fueled organization would probably agree that any sort of help, however small, is golden if it can be absolutely relied upon.
But the sort of help SI needs does most at present does require some specific skills in addition to willingness and consistent dependability.
Content Editors
Ideal: writing skills at a sufficient level to write and/or edit content that is front-page-ready with minimal (or no) additional editing from me or others. (Yes, I say this knowing that my own writing and editing often overlooks typos, stylistic no-no's, and the occasional grammatical catastrophe. So I'm not talking about perfection here—whatever that might even mean in the realm of Web publishing.)
Ideal: technical skills at a sufficient level to use the site's content prep interface to prepare and schedule posts with minimal assistance. (It's really not too hard to use, though there will be changes again when whenever the next significant design update occurs. I have the tools now to put together a little training video, so that should make it a piece of cake.)
Time: I'm looking for front page content editors who can commit to producing content at a pretty specific interval—but this could be weekly, twice a month, monthly, or even quarterly.
Content: in this role, you either write it yourself or source it from someone else, or some mix of the two.
The other roles I've mentioned have some specific skill sets as well. The community editor(s) need good people skills/personal communication skills (and, again, high comfort level with Web tech). The moderator role is due for a re-invention under the CE umbrella, but an important—and somewhat rare—skill for moderators here is the ability to simulate a good bit of objectivity in controversial discussions. (That is, ability to set aside personal beliefs and passions on the topic at hand and evaluate the appropriateness of interactions on their own merits.)
The outreach/networking coordinator role (I'm quite open to a better term for that, by the way!) relies on strong people and communication skills as well—but the ideal volunteer would be someone who either has a lot of personal connections or is good at forming them (which almost always means they already have a bunch).
What You Can Do Next
If you're interested in volunteering or know someone you think should volunteer, send me an email or use the site contact form. "Volunteering" now appears at the top of the Category list on the contact form.
Speaking of email, over the coming weeks, as we move forward with this bit of restructuring, I'll be renaming my own role. "Publisher" was the moniker I inherited, but it has always seemed a bit unsuited to what I do at the site. I'll most likely just go with Editor and, accordingly I'll be retiring the "publisher@" email address soon. The current one will forward to the new one for a few months before it starts bouncing mail back at senders.
Thanks in advance for your help. So many have helped in various ways over the years and most of those who help out now intend to stay involved in one way or another. I appreciate and welcome that.
But I'd like to see SI get beyond maintenance mode and move into a phase of increased usefulness. I believe much of its potential to be helpful to readers, members, and ministries is yet to be realized, and we can move in that direction with some fresh talent and energy joining the effort.
9286 reads