Ethos Statement on Fundamentalism & Evangelicalism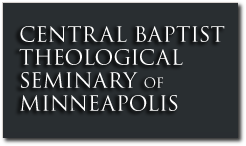 Republished with permission (and unedited) from Central Baptist Theological Seminary. (The document posted at Central's website within the last couple of weeks.)
Fundamentalism and Evangelicalism
To be an evangelical is to be centered upon the gospel. To be a Fundamentalist is, first, to believe that fundamental doctrines are definitive for Christian fellowship, second, to refuse Christian fellowship with all who deny fundamental doctrines (e.g., doctrines that are essential to the gospel), and third, to reject the leadership of Christians who form bonds of cooperation and fellowship with those who deny essential doctrines. We are both evangelicals and Fundamentalists according to these definitions. We all believe that, as ecclesial movements, both evangelicalism and Fundamentalism have drifted badly from their core commitments. In the case of evangelicalism, the drift began when self-identified neo-evangelicals began to extend Christian fellowship to those who clearly rejected fundamental doctrines. This extension of fellowship represented a dethroning of the gospel as the boundary of Christian fellowship. It was a grievous error, and it has led to the rapid erosion of evangelical theology within the evangelical movement. At the present moment, some versions of professing evangelicalism actually harbor denials of the gospel such as Open Theism or the New Perspective on Paul. We deny that the advocates of such positions can rightly be called evangelical.
On the other hand, we also believe that some Fundamentalists have attempted to add requirements to the canons of Christian fellowship. Sometimes these requirements have involved institutional or personal loyalties, resulting in abusive patterns of leadership. Other times they have involved organizational agendas. They have sometimes involved the elevation of relatively minor doctrines to a position of major importance. In some instances, they have involved the creation of doctrines nowhere taught in Scripture, such as the doctrine that salvation could not be secured until Jesus presented His material blood in the heavenly tabernacle. During recent years, the most notorious manifestation of this aberrant version of Fundamentalism is embodied in a movement that insists that only the King James version of the Bible (or, in some cases, its underlying Greek or Hebrew texts) ought be recognized as the perfectly preserved Word of God.
We regard both of these extremes as equally dangerous. The evangelicalism of the far Left removes the gospel as the boundary of Christian fellowship. The Fundamentalism of the far Right adds to the gospel as the boundary of Christian fellowship. Neither extreme is acceptable to us, but because we encounter the far Right more frequently, and because it claims the name of Fundamentalism, we regard it as a more immediate and insidious threat.
Another version of Fundamentalism that we repudiate is revivalistic and decisionistic. It typically rejects expository preaching in favor of manipulative exhortation. It bases spirituality upon crisis decisions rather than steady, incremental growth in grace. By design, its worship is shallow or non-existent. Its philosophy of leadership is highly authoritarian and its theology is vitriolic in its opposition to Calvinism. While this version of Fundamentalism has always been a significant aspect of the movement, we nevertheless see it as a threat to biblical Christianity.
We also reject the "new-image Fundamentalism" that absorbs the current culture, producing a worldly worship and a pragmatic ministry. These self-professed fundamentalists often follow the latest trends in ministry, disparage theological labels such as Baptist, and aggressively criticize any version of Fundamentalism not following their ministry style.
We oppose anti-separatist evangelicalism, hyper-fundamentalism, revivalism, and new-image Fundamentalism. We wish to reclaim authentic Fundamentalism, to rebuild it, and to strengthen it. For us that reclamation involves not only working against the philosophy of broad evangelicalism (which assaults us from outside), but also working against those versions of Fundamentalism that subvert the Christian faith.
On the other hand, these positions do not exhaust the evangelical options. Conservative evangelicals have reacted against the current erosion of evangelicalism by refocusing attention upon the gospel, including its importance as a boundary for Christian fellowship. These conservative evangelicals have become important spokespersons against current denials of the gospel, and they have also spoken out against trends that remove the gospel from its place of power in transforming lives (e.g., the church growth and church marketing movements).
Certain differences do still exist between historic Fundamentalists and conservative evangelicals. Fundamentalists, in contrast to Conservative evangelicals, tend to align more with dispensationalism and cessationism. Fundamentalists tend to react against contemporary popular culture, while many conservative evangelicals embrace it. Perhaps most importantly, Fundamentalists make a clean break with the leadership of anti-separatist evangelicals, while conservative evangelicals continue to accommodate (or at least refuse to challenge) their leadership.
Because of these differences, we do not believe that complete cooperation with conservative evangelicalism is desirable. Nevertheless, we find that we have much more in common with conservative evangelicals (who are slightly to our Left) than we do with hyper-Fundamentalists (who are considerably to our Right), or even with revivalistic Fundamentalists (who are often in our back yard). In conservative evangelicals we find allies who are willing to challenge not only the compromise of the gospel on the Left, but also the pragmatic approach to Christianity that typifies so many evangelicals and Fundamentalists. For this reason, we believe that careful, limited forms of fellowship are possible.
We wish to be used to restate, refine, and strengthen biblical Fundamentalism. The process of restatement includes not only defining what a thing is, but also saying what it is not. We find that we must point to many versions of professing Fundamentalism and say, "That is not biblical Christianity." We do not believe that the process of refinement and definition can occur without such denials. The only way to strengthen Fundamentalism is to speak out against some self-identified Fundamentalists.
We also see a need to speak out against the abandonment of the gospel by the evangelical Left, the reducing of the gospel's importance by the heirs of the New Evangelicalism, and the huckstering of the gospel by pragmatists, whether evangelicals or Fundamentalists. On the other hand, while we may express disagreement with aspects of conservative evangelicalism (just as we may express disagreement with one another), we wish to affirm and to strengthen the activity of conservative evangelicals in restoring the gospel to its rightful place.
The marks of a strong Fundamentalism will include the following:
A recommitment to the primacy and proclamation of the gospel.
An understanding that the fundamentals of the gospel are the boundary of Christian fellowship.
A focus on the importance of preaching as biblical exposition.
An emphasis upon progressive sanctification understood as incremental spiritual growth.
An elevation of the importance of ordinate Christian affections, expressed partly by sober worship that is concerned with the exaltation and magnification of God.
An understanding of Christian leadership primarily as teaching and serving.
A commitment to teaching and transmitting the whole system of faith and practice.
An exaltation of the centrality of the local congregation in God's work.
These are features of an authentic Fundamentalism that we all feel is worth saving. These features describe the kind of Fundamentalism that we wish to build. Their absence in either Fundamentalism or other branches of evangelicalism constitutes a debasing of Christianity that we intend to oppose.