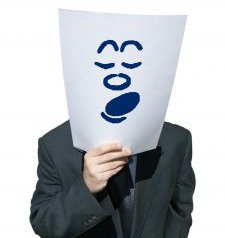 From the archives. Appeared at SI originally on July 27,'09. Reprinted with permission from Dan's book Spiritual Reflections.
In the past two decades, a broad swath of Christendom has undergone a radical transformation in the way church services are conducted. Somewhere in the late 1970's or early 1980's, it would seem, word leaked out that a most sinister disease was eating away at the foundations of the church. Self-appointed ecclesiastical physicians arose to sound the warning sirens. With impassioned concern they assured us that nothing less than radical measures had to be taken immediately and that nothing less than the survival of the church was at stake.
The malignant scourge that threatened the church, we were told, was boredom. North Americans in particular were becoming scandalously bored with church, and any local assembly that ignored the warning signs of this advancing disease, or refused to resist it, was destined to wither and die.
So with straight faced earnestness the experts prescribed the healing balm. "Make church fun and relevant to all" was the new mantra. One expert counseled me in his book that my sermons should be limited to twenty minutes, peppered with warm, affirming stories and free of "heavy theology." Church music needed to be "updated" so that it immediately appealed to the visitor and skits and movie clips, you must understand, would communicate truth much more effectively than preaching. (And be sure to go light on that "truth" bit!).
We live in an age of information in which the sound bite is the trade language. We live in an entertainment saturated world of which fun and recreation are the warp and woof. There was only one hope for the church's survival, we must eliminate boredom at any cost. Like an immoral affair, the partnership between church and boredom simply had to end immediately.
This counsel from the "boredom-killers" had a thread of truth woven into it. Many churches can be justifiably criticized for rendering boredom an art form. Bereft of spiritual vitality, sedated by dead ritual, and shackled by meaningless traditions, many churches have proven utterly bankrupt of all interest to even the most forgiving visitor. In this sense the warning sirens should be heeded.
But pull that single thread from the message of the "boredom killers" and the fabric unravels. Their message is fatally flawed on numerous counts. To focus here on just one deficiency, it unconscionably drops the heavy load of responsibility for boredom at the feet of the local church while entirely ignoring the role of individuals in the equation. Churches are chided for their bad performance while individuals are viewed as little more than morally neutral responders to group stimuli.
The error in this approach is that a church attender's relationship with God is viewed as inconsequential to the equation, while at the same time his or her opinion about what should happen in a church service is given near canonical authority.
Perhaps two vignettes may open a window to a more balanced approach. There was a brief period of time when children from the neighborhood used to wander into my church office to say hello. The only motivation I can divine for young children visiting a middle-aged man working at a desk in the middle of the afternoon is a profound case of boredom on their part. Busy about my work, I was not usually the greatest company, but now and then I would stop to chat.
On one such day, a young boy found me typing out the words to Charles Wesley's great hymn, "O For a Thousand Tongues to Sing." My young visitor inquired as to my intentions. I explained the song would be sung in our church on Sunday morning.
I read the words to him: "O for a thousand tongues to sing my great Redeemer's praise, the glories of my God and King, the triumphs of his grace." I asked if he understood what I had read. He assured me he had no idea what those words meant or why anyone would find such an old hymn particularly interesting. He hated church and to suffer through such a song would, he explained, add new meaning to the word "boring." That was a challenge I could not resist.
"What would happen," I queried, "if you went to a Twins game—not just any Twins game but the seventh game of the World Series. The game is tied in the bottom of the ninth. With two outs, two strikes, and no one on base, your favorite player hits a towering home run and wins the series! Would you cheer? The roar of the crowd would be deafening, yet you would add your voice to the thousands of fans screaming at the top of their lungs. And tell me, when you got home that night, would you tell anyone about your experience? Of course you would. You couldn't wait to tell your friends all about the game."
I continued: "That's kind of why I want to sing 'O For a Thousand Tongues' in church on Sunday. One day, Jesus washed my sins away and made me his child. He redeemed me, rescuing me from hell and giving me a home in heaven. And there are times I wish I had a thousand tongues to sing praises to such an awesome Savior! I don't find this song boring because it helps me express my heart's passion and love for God."
My speech failed to persuade my young friend who looked at me as if I had been speaking Latin for the last few minutes. Come to think of it, perhaps his expression mirrored that of many church visitors during the singing of Wesley's great hymn—a look of confusion that betrays an inability to "relate" to such an outdated mode of expression.
I care not to address the wisdom of retaining or discarding old hymns. My point is simply this: does not the responsibility for boredom with a church service rest, to a significant degree, on the shoulders of the worshiper? Should a hymn, which has endured the test of time, be stripped away from God's people merely because it does not appeal to the ear of individuals who do not love God?
Sometime after the brief exchange mentioned above my young visitor dropped in again, this time with a friend. While pecking away at my keyboard I asked the friend if he ever thought of coming to church. Absolutely not, I was assured in no uncertain terms. Pressed to give a reason he dropped what he apparently fancied the logical equivalent of an atomic bomb on my solicitation. "Church is boring," he announced with an air of finality, as if his charge trumped all argumentation.
Knowing a little of the boy's circumstances, I asked if he thought visiting his mother was boring. Did it bore him to spend time with her? Did it bore him when she talked to him, made him a meal, or wrote him a letter? "No way," he assured me. He loved spending time with his mom and was somewhat offended that I would suggest otherwise.
"Here, then, is your problem with church," I said. "Why does relating to your mother not bore you? Because you know her and you love her and so you get excited about being with her. Do you know why you find church boring? Because you do not have a relationship with God. You do not love him and so you find talking about him and to him rather boring." His flippant demeanor changed to one of contemplation and I assured him God was interested in changing his state of affairs.
It crossed my mind that I needed to pray for this boy's salvation. It never crossed my mind that we should design our church services to his liking. What does someone who does not know God know about the corporate worship of God? What does someone who does not think God's thoughts during the week know about what constitutes a good sermon on Sunday?
I realize some would argue that such thinking will never attract such children to our church. I am not sure I agree with that objection, but even still, I do not think people who are bored with God should be given unimpeachable authority to dictate to those who do love him just how they should worship on the Lord's Day. Corporate worship is not entertainment. It is worship. And when we worship God in spirit and in truth (John 4:24), there will be some who do not understand. My mission is to help them understand so that they can join me in corporate worship with the kind of longing that wishes for a thousand tongues to sing.
I would even go so far as to suggest that church services are, generally speaking, less than ideal settings for unbelievers to seek God. Church services are a time when people who already have a relationship with God come to worship him in community and to deepen their walk with him. Might not such services be expected to "bore," or at least scare off, people who do not enjoy a vibrant relationship with God (Acts 5:13-14)?
Rather than entertaining unbelievers in the church and nudging them ever so pleasantly to salvation, the church should be spiritually strengthened in its meetings to go out from the assembly and to reach people on their own turf (Acts 2:47; 5:28). Once redeemed by Christ, new believers are equipped to attend church with a newfound capacity to appreciate distinctively Christian worship.
If I wanted to personally meet one of the Minnesota Vikings, I would not go to a game where he is on display in front of thousands of fans. I might meet him there, but I'd have a much better chance of meeting him if I could find someone who already knew him and was willing to introduce me to him. And if I met him, and came to know him as a close friend, how much more interesting Vikings games would become for me, even those games that others found boring.
In like manner, those seeking God should seek out someone who knows him and ask for an introduction (1 Peter 3:15; John 4:1ff). Once people are introduced to the Savior and come to know him intimately, boring church services have a way of being transformed into exciting encounters with the living Lord of heaven and earth.
This is especially true when those services are designed by passionate believers for passionate believers. In my experience such worship services prove far more God exalting than those marketed by the spiritually alive for consumption by the spiritually dead.
[node:bio/pastor-dan-miller body]
2777 reads