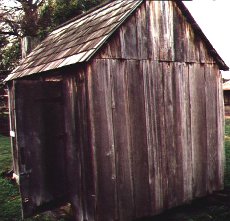 Republished, with permission, from Voice magazine, Sept./Oct. 2011.
On June 15, 2011 in the 214th District Court of Nueces County, Texas, Rosalina Gonzalez pleaded guilty to a felony charge of injury to a child. This bit of information is not particularly attention grabbing. Many would probably not give a second thought to the sad story, dismissing it as just another instance of the judicial system protecting a child, according to law, from an abusive parent. But this case was very different, as prosecutors admitted that this was a "pretty simple, straightforward spanking case" and added that Ms. Gonzalez did not even use a belt or leave any bruises.1 That the prosecution would make such an admission is significant and a strong indicator that Ms. Gonzalez, at least in this instance, was handling her parental responsibilities much like many parents who spank their children. Nothing unusual, particularly forceful or abusive was cited.
Ms. Gonzalez was arrested in December for spanking her nearly two-year old daughter, after the child's grandmother "noticed red marks on the child's rear end"2 and took the girl to the hospital for medical examination. Apparently those marks were enough to result in Ms. Gonzalez' arrest and subsequent plea bargain.
As he pronounced the sentence, presiding judge Jose Longoria chided Ms. Gonzalez, saying, "You don't spank children today. In the old days, maybe we got spanked, but there was a different quarrel. You don't spank children. You understand?"3 With the guilty plea and those words at sentencing, Texas law may be profoundly impacted. 
1662 reads