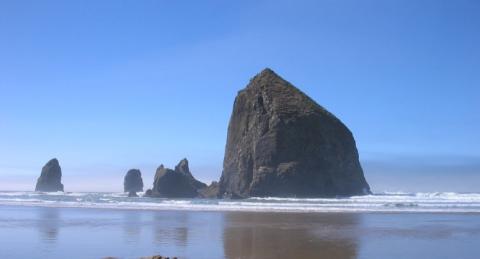 That feeling you sense is the unmovable ground—what you thought was unmovable, anyway—shifting beneath your feet.
It will never return to its previous form. It has been, to use a term now in vogue, "transformed."
Personally, I have never been in an earthquake—until now. 
But, you see, this is not merely a terrestrial earthquake, but a medical, economic, political, cultural, societal and spiritual earthquake.
Consider everything you thought you could rely upon in this world as recently as late February. Now, pause, and realize that you can no longer rely upon it. And, what's more, to quote one of our most loquacious governors, there is no going "back to normal."
Whatever your view of the coronavirus, or of the shutdowns, the purpose of this piece is not to persuade you of a particular point of view or course of action. I am not a medical, economic or political scientist, and none of us are privy to the information one would need to fully evaluate these things. Like you, I have lots of questions—many, many more questions than answers.
My purpose, then, is not to argue about the seriousness of the illness, or the wisdom of the shutdowns, or even the political, economic or societal path forward.
My point here is rather to state that which is self-evident, even if devastating. Things have changed. In a thousand ways, things have changed forever.
1541 reads