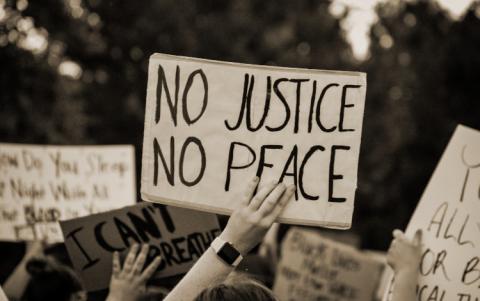 It's easy to forget sometimes, but the book of Revelation reveals. There's a lot of mystery in the book's details, but if we step back and focus on what's clear, what emerges is a beautiful expression of the greatest truths any human being can be blessed to know.
I was reminded of this recently as our pastor preached through Revelation 5-7. Flowing through the awesome scenes, strange creatures, and epic moments of these chapters is a retelling of the great story of all of Scripture.
A tragic problem
Chapter 5 continues the apostle John's vision of God on His throne. God the Father is holding a sealed scroll and John is confronted with a question from a "mighty Angel." It's really the great question of the ages, since the transgression in Eden and the fall of the human race. It has long had the same tragic answer.
And I saw a mighty angel proclaiming with a loud voice, "Who is worthy to open the scroll and break its seals?" 3 And no one in heaven or on earth or under the earth was able to open the scroll or to look into it, 4 and I began to weep loudly because no one was found worthy to open the scroll or to look into it. (Rev 5:2–4, emphasis added)
1372 reads