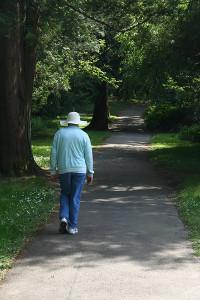 From DBSJ 21 (2016); posted with permission. Read the series so far. This installment continues the exegetical study of 5:3-16.
Instruction of Younger Widows: Verses 11–15
νεωτέρας δὲ χήρας παραιτοῦ ὅταν γὰρ καταστρηνιάσωσιν τοῦ Χριστοῦ, γαμεῖν θέλουσιν ἔχουσαι κρίμα ὅτι τὴν πρώτην πίστιν ἠθέτησαν ἅμα δὲ καὶ ἀργαὶ μανθάνουσιν περιερχόμεναι τὰς οἰκίας, οὐ μόνον δὲ ἀργαὶ ἀλλὰ καὶ φλύαροι καὶ περίεργοι, λαλοῦσαι τὰ μὴ δέοντα. βούλομαι οὖν νεωτέρας γαμεῖν, τεκνογονεῖν, οἰκοδεσποτεῖν, μηδεμίαν ἀφορμὴν διδόναι τῷ ἀντικειμένῳ λοιδορίας χάριν ἤδη γάρ τινες ἐξετράπησαν ὀπίσω τοῦ Σατανᾶ.
But refuse to enroll younger widows, for when their passions draw them away from Christ, they desire to marry and so incur condemnation for having abandoned their former faith. Besides that, they learn to be idlers, going about from house to house, and not only idlers, but also gossips and busybodies, saying what they should not. So I would have younger widows marry, bear children, manage their households, and give the adversary no occasion for slander. For some have already strayed after Satan.
1956 reads