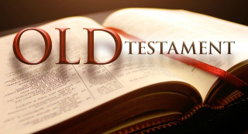 In this excerpt from his book, Preaching and Teaching from the Old Testament, Walter Kaiser explains why the Old Testament should be emphasized more in local churches:1
Let it be affirmed right away that the central theme of both the Old and New Testaments is Christ. Did not our Lord rebuke the two disciples on the road to Emmaus on that first Easter Sunday afternoon for their failure to understand that he was the one to whom all the Law, Prophets, and Writings pointed (Luke 24:25–27)?

Indeed, while the prophets were ignorant of the time and the circumstances surrounding the coming of the Messiah (1 Pet. 1:10–12), they were clear about five things: (1) they were writing about the Messiah; (2) they knew Messiah would suffer; (3) they knew Messiah would also be glorified and that he would triumph; (4) they knew the suffering would precede the glory; and (5) they knew that they were speaking not only to their own generation but to all of us who would come later, such as those in the church in Peter's day.

Therefore, the prophets' bewilderment about their lack of knowledge as to the precise date of the appearing of Messiah should not be taken as proof that the prophets spoke "better than they knew," or that they often spoke in ignorance of what they wrote.
1408 reads