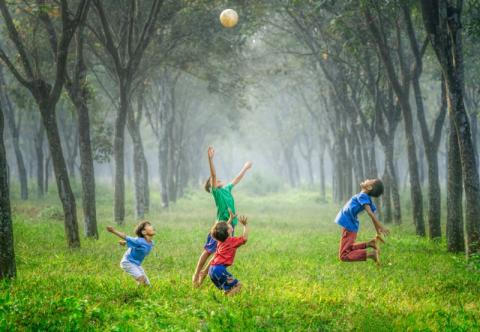 Paul lists three great virtues, "faith, hope and love" in 1 Corinthians 13:13, yet he informs us that "love" is the greatest of the three. Two books of the Bible are devoted to the virtue of wisdom: Proverbs and Ecclesiastes. How can anyone underestimate the importance of wisdom in light of this? But the fruit of the Spirit (Gal.5:22-23) and the armor of God (Eph. 6:14-18) are two more examples of "virtue lists" found in God's Word—and there are many more.
With all these virtue lists floating around, we can end up dizzy. What do I pursue: love, faith, holiness, graciousness, zeal, knowledge, joy, peace, goodness, gentleness, or self-control? The answer is "yes." These attributes are complementary, but they can be examined individually. After examining them, we need to integrate them into the whole package of who we are. In a sense, being a balanced Christian means being a complete Christian; we attain balance by including all these virtues and excluding none. None of us attains this perfect balance; indeed, we probably cannot even agree as to what that perfect balance should be.
Jesus and joy
Jesus obviously lived out the perfect mixture of attributes for His calling as Messiah, but even that is not enough information for our lives. Jesus never addressed pesky salesmen on the phone, nor did He decide what options we should expect on our cell phones. Still, His character gives us the supreme example and starting point. One attribute Jesus cherished and repeatedly discussed is joy.
1980 reads