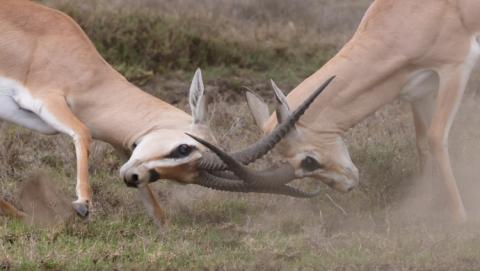 (Posted in July of 2020)
My thoughts below predate COVID-19, masks, hydroxychloroquine, or churches defying public health emergency orders. Last fall, different controversies were exposing problems in how believers evaluate conflicting claims and decide what to believe.
But those problems are still with us, and the current raft of controversies is exposing them even more painfully.
Many Christians who claim to revere the Bible lack biblical habits for evaluating truth claims and consequently lack skill in judging the ethics of situations in a biblical way. It seems almost ubiquitous now—the habit of putting the political/culture-war lenses on first, and embracing or rejecting claims based solely on source classification (friend or foe). The result is that ideas are accepted uncritically if they're perceived to be from "our people" and rejected reflexively if they're seen as from "the other side."
What's missing is weighing ideas and claims on their own merits—on things like evidence and sound reasoning. Increasingly, what's completely missing is any nonpolitical consideration of what Scripture teaches and what sound application requires of us.
More than ever, believers need to meditate on a genuinely Christian view of truth and on a genuinely Christian approach to evaluating truth claims. At least five principles are are fundamental that effort.
1377 reads