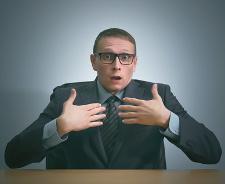 We've all been there. Someone says something tactless, crass, slanderous—or all of the above, and the justification offered is, "Hey, I'm just being honest. Am I supposed to lie?!" No doubt, some of these "honest" folks are just posturing. But some seem to genuinely confuse the act of speaking one's mind with the act of speaking honestly.
Yes, honesty, transparency and frankness are related. They share similarities—but so do cream of tartar, flour, and borax. Confusing similar things can have dramatic consequences.
Scripture helps us distinguish between frankness, openness, and honesty and, as a result, better distinguish right from wrong.
Speaking Your Mind
Depending on how we define it, frankness undoubtedly has its place. Miriam-Webster defines "frank" as:
marked by free, forthright, and sincere expression <a frank reply>
By this definition, frankness sounds pretty good. Who's against forthright and sincere? But considering the matter biblically, it's the "free" part that creates a problem. Scripture is clear that we should generally not view ourselves as "free" so say whatever we please.
I said, "I will guard my ways, that I may not sin with my tongue; I will guard my mouth with a muzzle, so long as the wicked are in my presence." (ESV, Psalm 39:1)

A fool gives full vent to his spirit, but a wise man quietly holds it back. (Prov. 29:11)

I tell you, on the day of judgment people will give account for every careless word they speak, (Matt. 12:36)
2173 reads