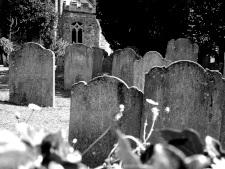 Reposted, with permission, from DBTS blog.
Despite many advances over the last century in archaeology and biblical backgrounds, together with a growing field of studies in biblical theology, consensus concerning ancient Israel's perspective of the afterlife remains elusive. The view that conscious life continued after death was pervasive not only in ancient Israel but throughout the ancient Near East. Defining and conceptualizing Sheol in the OT and in Israel's social practices, however, remains a notorious difficulty.
In the past half-century surprisingly few detailed studies of Sheol have appeared. Among these, most scholars conclude that the ancient Israelites believed that all the dead went to Sheol. In contrast to this understanding, however, a number of biblical passages appear to hold out hope for the deliverance of the godly from Sheol (Gen 5:24; 2 Kgs 3:3–10; Job 14:13; 19:25–26; Ps 16:10–11; 49:15; 73:24; Prov 15:24; 23:14; Hos 13:14). In studying these latter passages, I have come to the conclusion that ancient Israel, from the perspective of the biblical text, and likely also within its social-cultural practices, distinguished the destinies of the righteous versus the wicked in the afterlife. The righteous were understood to ascend to God for a beatific afterlife replete with continued fellowship and joy, while the ungodly were seen to descend to the gloomy underworld known as Sheol to await future judgment by God.
1411 reads