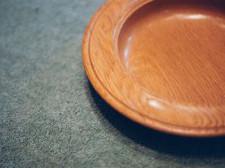 The Bible does not tell Christians to tithe. But it does tell us to give.
During my early years as a pastor, I taught that there is a principle and pattern of tithing (giving 1/10 of your income) in Scripture and that there is also a principle and pattern of giving offerings over and above the tithe. I taught this because it is what I learned from those who taught me. But as I learned the Scriptures through years of reading and studying, I became aware of facts that caused me to question my own thinking and teaching on this issue and to develop a new understanding of what God's Word says about it.
One of these facts is that the most extensive New Testament passages on giving as a Christian are about helping other Christians in need, not supporting the work of the church. Most of the principles I had been teaching were from these passages (2 Corinthians chapters 8 and 9, for example). I realized that I was bypassing the primary application of these truths, which is helping people in need, in order to urge people to give to the church. The very first "offerings" in the newly-formed assembly of believers in Jerusalem were designated to help others in need (Acts 2:45)!
7057 reads