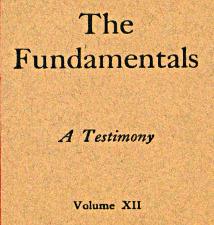 CHAPTER II — PASTORAL AND PERSONAL EVANGELISM, OR WINNING MEN TO CHRIST ONE BY ONE
BY REV. JOHN TIMOTHY STONE, D. D., CHICAGO, ILLINOIS, EX-MODERATOR GENERAL ASSEMBLY PRESBYTERIAN CHURCH, U. S. A.
The story of evangelism is the specific history of the Cross of Christ. Great movements and revivals have made up much of its general history, but slowly and quietly through the years and centuries the Evangel has won, as men and women have led their fellow human beings to repentance and have by precept and example followed in the footsteps of their Lord.
Jesus Christ won most of His followers and chose His Apostles one by one. He called men to Himself, and they heard and heeded His call. The multitudes sought Him and heard Him gladly, but He sought individuals, and those individuals sought others and brought them to Him. John the Baptist said: "Behold the Lamb of God," and Andrew his disciple heard and followed. Andrew found his own brother Simon and brought him to Jesus. Jesus the next day found Philip and bade him follow Him; Philip found Nathaniel and answered his questionings by the Saviour's previous reply, "Come and see." The Master called Matthew from his unworthy work, and so the other Apostles. Saul of Tarsus was arrested by the Divine individual call as he pursued his intense and terrorizing campaign against the early Christians. His "Who art Thou, Lord?" was followed by his complete surrender as he asked, "What wilt Thou have me to do?"
1384 reads