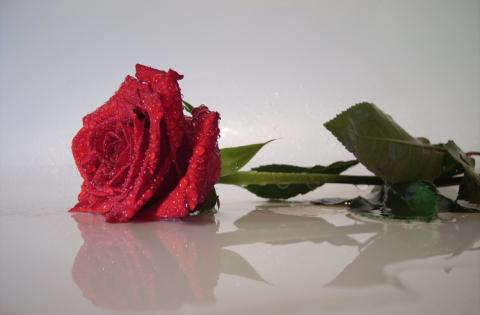 There is a big difference between loving God and "falling in love" or "being in love" with God. It is not only junior high girls who struggle with this issue, however. Confusing romantic love with "chesed"—God's rich, loyal, covenant-keeping love—is an ancient tradition.
Song of Solomon
The origin of confusing loyal love for God with romantic love may stem from a sincere attempt to apply the Song of Solomon to the Christian life. Up until the late 19th century, the most common interpretation of this book was allegorical; it supposedly referred to the love Christ has for the church (and vice-versa).
The Song of Solomon (a.k.a., "Canticles" or "Song of Songs") is a collection of romantic love songs. A number of interpreters have postulated theories to enhance the story line to help the book flow, but most modern conservative interpreters understand this book to be a collection of songs that describe the romantic (and erotic) love between a man and a woman (within some sort of narrative). It is intended for a mature audience; the rabbis would not allow a young man to read it until after his bar mitzvah (age 13).
Since this book was interpreted for so long by so many as a book depicting the relationship of Christ to the church, this assumption naturally created confusion between the love God has for us and the romantic love between a man and a woman.
1899 reads