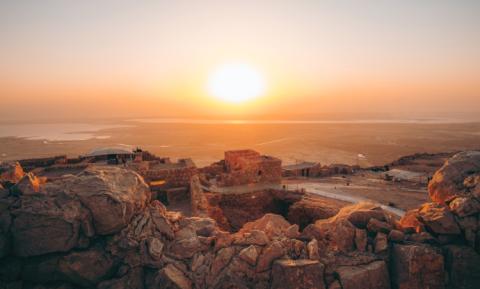 In this series we have learned how it is always dangerous to replace Israel.
Replacing Israel occurs when one interprets the word Israel in the text of Scripture to mean the church or all believers—understanding them to be the new Israel or the spiritual Israel. It is taking the concept of Israel (the people, the nation, or the land) in a non-literal sense.
We are concluding this series with a practical case study, showing how these issues worked out in the life, ministry, and influence of one of the greatest Reformers in the history of the church.
That man, who ultimately stumbled over his attempt to relate biblically to the Jewish people, was, of course, Dr. Martin Luther.
On October 31, we will remember and celebrate the 504th anniversary of the Reformation, which Luther began by posting the 95 Theses on the door of the Castle Church in Wittenberg, Germany, protesting the abuses of the medieval Roman Catholic Church. Luther's brave stand for salvation by grace alone, through faith alone in Christ alone, on the basis of Scripture alone, all for the glory of God alone, brought spiritual freedom to masses of people, and ultimately began the transformation of Western civilization.
Luther was a man of great courage and conviction—and he boldly challenged the greatest worldly powers of his day, willing to stand on the Word of God alone even when facing the threat of death.
1810 reads