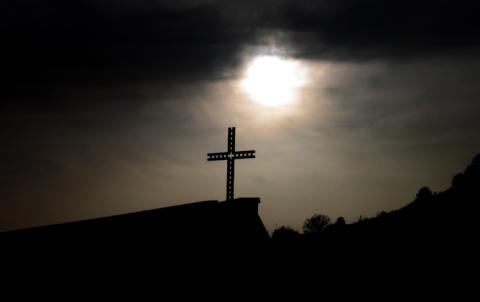 A sermon delivered on Good Friday morning, March 29, 1861, by the Rev. C. H. Spurgeon, at the Metropolitan Tabernacle, Newington.
"Christ Jesus whom God has set forth to be a propitiation through faith in His blood" (Romans 3:25).
We commenced the services in this place by the declaration that here Christ shall be preached. Our Brother who followed us expressed his joy that Christ was preached herein. He did rejoice, yes, and would rejoice, and our friends must have observed, how, throughout the other services there has been a most blessed admixture not only of the true spirit of Christ, but of pointed and admirable reference to the glories and beauties of His Person. This morning, which is the beginning of our more regular and constant ministry, we come again to the same noble theme. Christ Jesus is today to be set forth! You will not charge me for repeating myself—you will not look up to the pulpit, and say, "Pulpits are places of tautology." You will not reply that you have heard this story so often that you have grown weary of it, for well I know that with you, the Person, the Character, and the work of Christ are always fresh themes for wonder!
4971 reads