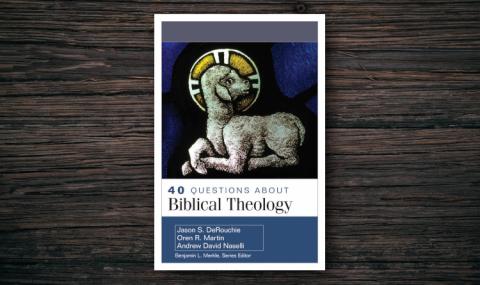 A Review of 40 Questions about Biblical Theology* by Jason S. DeRouchie, Oren R. Martin, and Andrew David Naselli, Grand Rapids: Kregel, 2020, 400 pages, paperback.
How does one review a well-written and well researched book on Biblical Studies that one disagrees with almost entirely? That is the position I find myself in with this book. DeRouchie, Martin, and Naselli are all subscribers to the fast-spreading approach to the Bible called "Progressive Covenantalism," an approach first annunciated for most people by Peter Gentry and Stephen Wellum's Kingdom through Covenant: A Biblical-Theological Understanding of the Covenants, which I reviewed here.
What this means is that fans of New Covenant Theology are going to really like this book, fans of Covenant Theology are going to approve of much in it (even though CT draws some criticisms), "Essentialist" (to use Joseph Parle's word) and Progressive Dispensationalists are going to like it a lot less, and "Biblical Covenantalists" (that's me) are going to really take issue with it. I say this so that my biases will be clear.
3401 reads