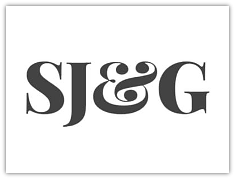 Reposted from The Cripplegate.
A few months ago "The Statement on Social Justice" was released. Authored by a group of pastors (including John MacArthur, Voddie Baucham, and James White), the statement declares that the modern concepts of intersectionality, radical feminism, and critical race theory run contrary to the Bible's depiction of justice. Moreover, it argues that the concept of corporate guilt is more at home in the Old Covenant than the new (an excellent post on that here), and that people only inherit guilt for sins they actually commit, not for sins that their ethnic ancestors committed. The main point of the declaration is that the concept of "social justice" is inherently an outcome oriented approach to justice, which is categorically different than the Bible's concept of justice (which is process oriented).
What is outcome oriented justice? That is the concept that diverse sociological outcomes reflect an existent injustice. The most obvious examples are America's disparity in education, incarceration rates, and income along racial lines; or South Africa's disparity in farm ownership along racial lines. Those disparities are unequal outcomes, which reflect a social injustice.
8929 reads