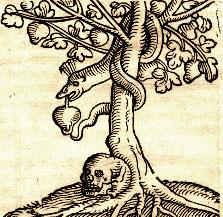 Reprinted with permission from Spiritual Reflections.
In The Knowledge of the Holy, A. W. Tozer made the following assertion in an insightful chapter entitled, "Why We Must Think Rightly About God": "The most portentous [weighty] fact about any man is not what he at a given time may say or do, but what he in his deep heart conceives God to be like. We tend by a secret law of the soul to move toward our mental image of God" (p. 9).
Tozer does not mean that one's words or actions are of little consequence. Rather, he means that one's view of God serves as the control center for one's words and actions (Luke 6:43-45, James 4:1). False views about God will naturally and inevitably issue forth in a lifestyle that, despite all pretensions to the contrary, dishonors God (Matthew 23:1-36). Conversely, right beliefs about God have the potential to fuel genuinely righteous deeds.
1711 reads