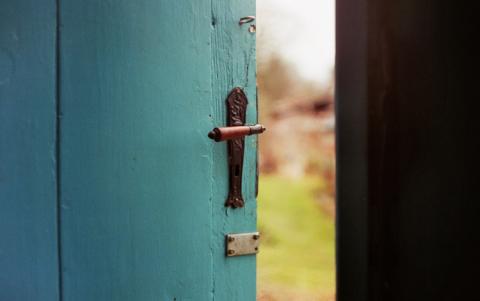 Reposted from Rooted Thinking.
We need a God-centered, faith-filled expectancy as we pursue Gospel ministry. There are many reasons why we as believers in Jesus Christ should serve Him with a spirit of expectancy that God will work through us in evangelism. We looked at two reasons for such expectancy in a previous article. Now let's look at three more.
We should have a spirit of expectancy because we have experienced the power of the Gospel
"For I am not ashamed of the gospel, for it is the power of God for salvation to everyone who believes"* (Rom 1:16a).
"For the word of the cross is folly to those who are perishing, but to us who are being saved it is the power of God." (1 Cor 1:18).
This good news of Jesus Christ is the most powerful message in the universe—for those that believe it! No believer in Jesus Christ would ever question the power of the Gospel, would they? We know what the Gospel of Jesus Christ has done for us. We remember how our lives were changed and how we have escaped the power of sin because of God's grace. We now know God and have a relationship with Him! We have hope of eternal life and purpose in our lives! But somehow over the course of time we can forget what God has done. If God can save me, He can save others! If he saved you 20 years ago, He certainly has that same power right now!
405 reads