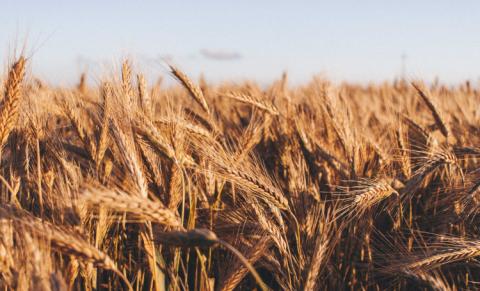 The rich symbolism prescribed for the ancient Hebrew celebration of Pentecost culminated in the inauguration of a brand-new entity in the program of God. It all occurred, according to His perfect plan, on the Pentecost Sunday which was the 50th day following the resurrection of Christ.
As Bruce Scott stated, even in the Hebrew Bible, "Both the so-called Feast of First Fruits and the Feast of Weeks are inextricably linked" (The Feasts of Israel: Seasons of the Messiah [Bellmawr, NJ: The Friends of Israel Gospel Ministry, 1997], 58).
When we come to the New Testament, we find that Jesus rose from the dead on the day of firstfruits, "and has become the firstfruits of those who have fallen asleep" (1 Cor. 15:20). Then—linked to His resurrection and ascension—He promised that something monumental would transpire on the day of Pentecost, which the Christian world marked last Sunday.
And that day is remembered with good reason! It is the day in which the Holy Spirit would work within Jesus' apostles and, by implication, their own disciples, in a very different way.
Jesus summarized it by saying: "He dwells with you and will be in you" (John 14:17).
By contrast, in the Old Testament, the Holy Spirit worked within those people who were given a unique place of responsibility in the theocracy of Israel, and He did so only for particular purposes and periods of time (see, for instance, 1 Sam. 10:6; 16:13-14; Ps. 51:11).
1538 reads