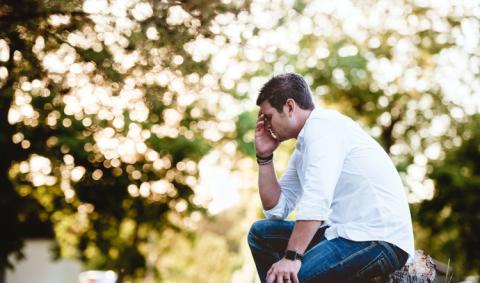 Reposted from Rooted Thinking. By Forrest McPhail.
The Struggle Is Real
Today is one of my "dark days." Pain has been relentless for a couple of days, restricting my life and ministry. What I do on such days requires much mental discipline.
For the past thirteen years I have been battling what was first diagnosed as post-viral syndrome following a bout with a debilitating virus. After years of investigation and treatments, I was diagnosed with fibromyalgia. Various symptoms have come and gone at various levels of intensity: headache and sinus pain, painful sensitivity to sound and touch, nerve and joint pain, lack of concentration, fatigue, bouts with discouragement, burning and swelling sensations, etc. These things are now being attributed to my brain signals misfiring and misinterpreting pain. Otherwise I am very healthy!
It has been tough at times. My greatest personal trials during this have to do with how the pain hinders me from doing so much of what I want to do with my family and ministry. To endure pain and suffering on the physical level is one thing. But when the suffering hinder me from doing what I want to do for the Lord, I struggle.
Lessons Learned
Here are some lessons in grace I continue to learn through this:
1615 reads