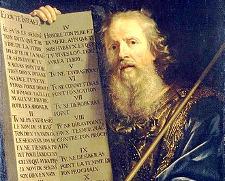 Reposted from The Cripplegate.
Here are three reasons why I teach that Christians are not under the Sabbath law of the Old Testament, and that it is unwise to call Sunday "the Christian Sabbath."
I am a dispensationalist
The Sabbath restrictions are found in the Old Testament and are part of the law given to Israel as they entered the Promised Land. The fourth commandment makes clear that the Sabbath law applies to anyone in Israel, regardless of their own personal convictions about the legitimacy of the Covenant. In other words, in OT Israel, just because a person didn't believe in Yahweh, didn't mean that they could break the Sabbath. It was a basic component of Israelite Law given to the members of the Old Covenant for their time in the Promised Land.
1142 reads