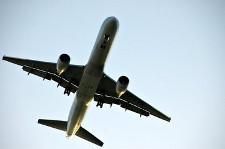 When my wife Toni and I first came to Arizona with three small sons almost nineteen years ago to pastor what today is Southeast Valley Bible Church, the believers there agreed that I would invest several weeks a year in international mission's work. As we've grown over the years, SVBC has kept their end of the deal. That's been a thrill for my ministry over the years.
I've been privileged to travel the world encouraging God's men and women in ministry leadership. Many are national leaders. Others are primarily North American missionaries who serve in the context of overseas ministry.
This year I partnered with my slightly younger self-adopted twin brother, Dr. David Deets who pastors Whitneyville Bible Church near Grand Rapids, MI. He and I have done a lot of ministry-travel together over the last four years. David and I also serve and fellowship in IFCA International and in a global ministry leadership organization called IBL (Institute of Biblical Leadership). We were also joined by Pastor Fred Mukumbu.
1536 reads