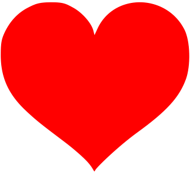 When you read the Gospels, and you get past Jesus' triumphal entry into Jerusalem on Palm Sunday, and you read about the last week of His incarnation – how often do you wonder about how the absolute demoralization Jesus must be experiencing?
Then Judas Iscariot, who was one of the twelve, went to the chief priests in order to betray him to them. And when they heard it, they were glad and promised to give him money. And he sought an opportunity to betray him (Mk 14:10-11).
We often skip over Jesus' feelings in our minds because we know He's divine. We assume He's just fine with treachery. We assume He can take betrayal. We assume He can deal with being double-crossed.
More than that, we can sometimes assume Jesus isn't bothered by this; the worst kind of backstabbing imaginable. It's almost as if we see Jesus as a stoic philosopher, a rock which can't be moved. But, He was also human! In the incarnation, He added a human nature to His divine nature. He's one divine Person, with two natures. And, because He's a flesh and blood person, betrayal hurts; being stabbed in the back hurts; being forsaken by a guy you've trained for three years hurts.
Think about it.
1118 reads