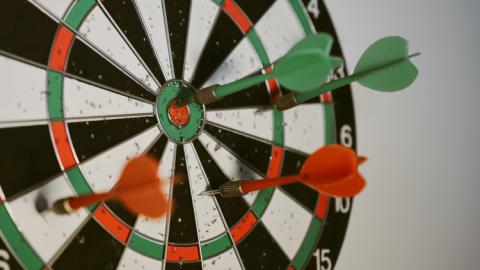 Reposted from Rooted Thinking.
Even though I had my struggles as a teen, God had my heart. I wanted to serve Him. When I heard appeals from pastors or missionaries about being willing to give ourselves fully to Christ in full-time Christian service, my heart sang, "Let me!"
I remember one sermon where there was an appeal to young people. We were urged to have a heart that desired "to be somebody for God." That spoke to me; I greatly desired to make a difference for eternity. God used appeals like this to move me on to Bible college to prepare to become a pastor, which later meant cross-cultural missions. I wanted to preach the Gospel and lead people to Christ, especially where He was little known. I wanted to do something hard for God. God gave that opportunity.
Could my motives have been colored by a desire to make my life important?
Striving for Significance
I grew up a with an old-school middle-class American Protestant work ethic. There are wonderful benefits to this work ethic on which I was raised, but there are some serious potential downsides as well.
For example, I am a self-motivated "go-getter" (type A personality) who is sorely tempted to find my worth and significance in what I can accomplish. If I don't meet my expectations for myself, I am easily discouraged. Frustration over unmet personal goals or achievements constantly threatens me, though I am growing in grace. My struggle is a very common one, especially for others with a similar background to mine.
1189 reads