Lord's Day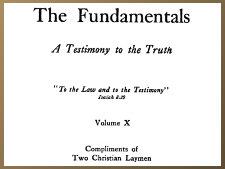 CHAPTER I - WHY SAVE THE LORD'S DAY?
BY REV. DANIEL HOFFMAN MARTIN, D. D., GLENS FALLS, NEW YORK
The only command in the Decalogue which begins with the word "Remember" is the fourth: "Remember the Sabbath day to keep it holy," as if the Divine writer realized there would be more danger of forgetting this than any of the others, and of yielding to the subtle temptations of caprice and convenience as an excuse for violating it. "Remember" stands like a solitary sentinel in front of this solemn command, yet it has been chafed under, from the ancient Jew who was stoned for gathering sticks on the Sabbath, down to the Sunday saloon-keeper who, in commercializing his fellow-man's weakness, breaks three laws, that of the Sabbath, the State, and brotherly love.
4363 reads