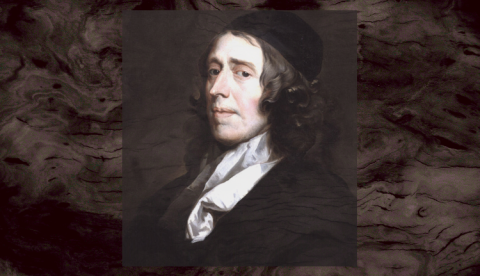 Review of An Introduction to John Owen: A Christian Vision for Every Stage of Life by Crawford Gribben, Wheaton, IL: Crossway, 2020, 190 pages, pbk.
Crawford Gribben is a professor at Queen's University in Belfast and is well known as a scholar of Puritanism, specializing on eschatology. He has written a previous book on John Owen which has garnered him much praise.
This work represents a modest exploration of the life and thought of the Puritan giant John Owen, and comes at the subject from a different angle than most of the biographies and studies of Owen I had encountered before. It is definitely a book by a historian, not a theologian (Sinclair Ferguson's John Owen on the Christian Life is a good example of the latter). Gribben employs the device of the stages of life to understand Owen, and he is well-suited to the purpose. In particular, Owen's experiences during the Protectorate of Oliver Cromwell and then in the Restoration of the Stuart monarchy provide a good lens through which to view him and his writings.
The book consists of a chapter long Introduction followed by four chapters and the Conclusion. The main chapters deal with "Childhood," Youth," "Middle Age," and "Death and Eternal Life," as seen from Owen's perspective. These phases of life are approached via Owen's own thoughts, intermixed with facts about Owen's life situations and temperament. All this is preceded by a full timeline.
1733 reads