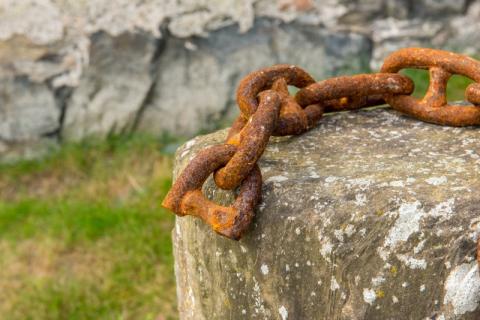 The other pastor and I recently finished teaching through the Book of Judges. We each alternate teaching Sunday School and the morning sermon; switching back and forth each week. It fell to me to teach Judges 19.
I don't teach narrative verse by verse. Instead, I usually teach the passage by crafting several questions from the text that seem to get to the heart of the matter. I'll discuss one of those questions here.
What's gone so wrong in Judges 19?
You could answer this rather simply. The men of Gibeah have consciences seared with a hot iron. Sin can take you farther than you ever thought possible. Yes, and yes.
Yawn.
Is that all there is to say?
I believe the real issue in Judges 19, the root of the problem, is that God is showing us how we can literally cease to be human. We remain human, of course. But, we don't act or think like humans. I don't mean our chromosomes change, or anything weird like that. I mean Judges 19 shows us a snapshot of humanity perverting its very nature in the worst way.
We need to take a step back and ask ourselves a series of questions:
1805 reads