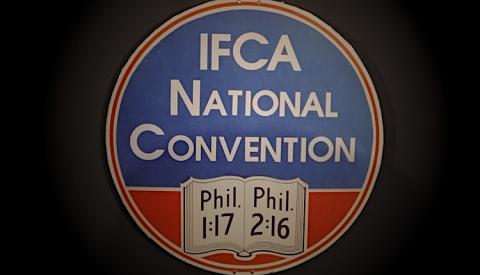 There is a statement that I often heard from my mentor, Dr. John C. Whitcomb. It was humorous, but also profound—usually offered as a title for a photo he had just taken.
"The name of the picture," he would famously say, "is, 'There's still hope!'"
Of course, our hope in life and death is ultimately found in Christ alone (Rom. 8:38-39). Many have come to appreciate the need for such hope in a more profound way over the past two years. "Christ Our Hope in Life & Death" was our theme this week as we gathered in Albuquerque, NM, for the annual convention of IFCA International.
That theme was expounded upon and experienced in a variety of ways—through preaching in plenary sessions, music, workshops (covering a number of theological and practical topics), business and planning sessions, chaplains' trainings, women's and children's programs, and—of course—meals and other downtimes.
1297 reads