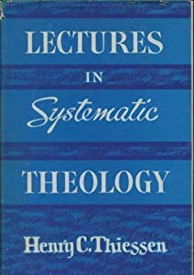 In this excerpt from his classic Lectures in Systematic Theology, Henry Thiessen explains the concept of prevenient grace:1
All Christians are agreed that God has decreed to save men, but not all are agreed as to how He does this. We must, in this connection, particularly remember that God must take the initiative in salvation, that man, even in his present helpless state, is really responsible, and that God's decrees are not based on caprice or arbitrary will, but on His wise and holy counsel. To our mind, the following things seem to be involved in the decree to save sinners:

The freedom of man

God has a very high regard for freedom. He could have made the creature an automon, but He preferred to make him capable of choosing whether or not he would obey and serve Him. The idea of freedom appears in two forms in Scripture.

On the one hand, freedom is thought of as simply the ability to carry out the dictates of one's nature, whether as that of a holy unfallen being or as that of a sinful and fallen one. On the other hand, freedom is conceived of also as the ability to act contrary to one's nature. Originally the creature (both angels and man) had freedom in both senses of the term. It had the ability not to sin and also the ability to sin. With the fall, the creature lost the ability not to sin (Gen 6:5; Job 14:14; Jer 13:23, 17:9; Rom 3:10-18, 8:5-8). It is now free only in the sense that it is able to do so as its fallen nature suggests.
11643 reads