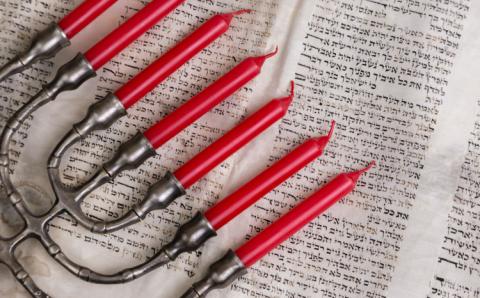 In my service for The Friends of Israel Gospel Ministry, one of the things I set out to accomplish this fall was to study the subject of Hanukkah in order to bring special messages on that topic.
With God's help, I was able to do so in three churches, along with sharing the material in a Bible study group that I teach regularly—and I have greatly enjoyed the experience!
As I strive to make clear when I present educational Passover Seder demonstrations, as well, I am not Jewish by heritage, nor do I claim to have any personal background that bestows expertise in the historical, religious and cultural aspects of these issues. But, as I always say, I am a Bible teacher, and thus I have the ability to research and speak before congregations in these vital areas.
As I have studied and taught on the origin, meaning and significance of Hanukkah this year, however, I have become overwhelmed with the reality that the events of the Hanukkah story are absolutely essential to our understanding, as Christians, of the New Testament, the gospels and the life of Christ.
But this revelation has also left me pondering on a question.
Why do we seem to know so little about Hanukkah—when the elements behind it are ultimately foundational to the storyline of the Bible? It is really quite remarkable—almost shameful—that we are not exceedingly familiar with them for that reason alone. This is to say nothing of the need to learn about Hanukkah for the purpose of relating to our Jewish friends at one of their most important seasons of the year.
1683 reads