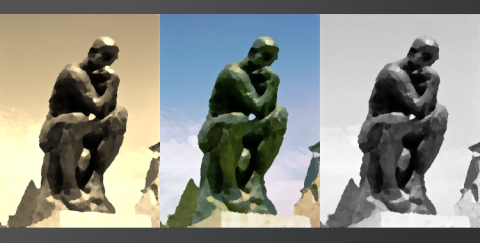 From 2011.
I'm dead serious about the title of this little essay. I'll explain later. The focus of this piece is the need for more and better critical thinking (some of you probably already see the connection to the title).
Interacting on the Web for the last three years—culminating in the last three days—has revealed a severe lack of critical thinking. By "lack of critical thinking" I do not mean lack of criticism! (As a college friend of mine would say "Nay, verily!") What I mean by critical thinking here is the discipline of looking at a highly emotional situation and intentionally subjecting claims on all sides to healthy skepticism and—above all—vigorously questioning our own "gut feelings" and reasoning.
I've found myself repeatedly wondering, doesn't anybody believe in critical thinking anymore? I fear our culture has slipped deeply into a tyranny of sentiment. Feelings rule. Calm reflection is for—I don't know—"elites"? Maybe it's just for "bad people who don't care."
I'm not a top-notch critical thinker, so this is a bit like like the guy who heats hotdogs in a microwave telling people how to cook. But the sort of rhetoric flooding the Web (and TV) lately suggests we've sunk so low that I may actually be a pretty good source of expertise on the subject. So here it is.
1226 reads