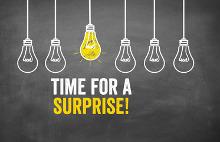 I enjoy playing vintage hymns with my concertina. It is a pleasure to hear songs that, in some cases, I haven't sung in decades, hymns you may never have heard, like, "Let the Lower Lights Be Burning," "The Old Fashioned Way," and "He the Pearly Gates Will Open."
But there is one hymn with a few lyrics that trouble me, namely, "It Is No Secret What God Can Do." Although the premise of the hymn is fine (God's work is renown), one statement ruins it for me: "what He's done for others, He'll do for you."
That statement, in my mind, reflects a misjudgment many Christians make: equating God's faithfulness with consistency and predictability. Put simply, God does not treat each one of us alike, and we never know what He is going to do next.
God's faithfulness and His hesed (faithful, steadfast love) indeed do endure forever, as Psalm 136 reminds us time and time again. The Bible often uses repetition to emphasize a key truth, and God's faithfulness is one of those emphases.
Western thinking is based upon a system of logic developed by the Greek philosophers. The ancient Hebrews, however, thought in terms of principles they could hang onto (like Proverbs), with stories and mental pictures central to their thinking.
3335 reads